---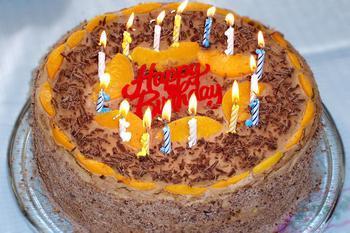 It's safe to assume that most people would agree that birthdays are special.
It's a day to celebrate making it another year above-ground—which is always a good thing—and it's a day to spoil yourself without feeling guilty. But there are some people who go just a little overboard with the whole it's-my-birthday-today thing. In fact, some people go way, way overboard.
I'm talking about those folks that make it their business to make sure every person on earth knows it's their birthday, and they'll do that either by constantly reminding people or they'll start talking about it at least six months prior, just so you're properly notified. 
Then there are the people who throw a party for themselves that many times inconvenience the guests.
I once attended a birthday party that started at midnight on a Wednesday night, just because my friend wanted everyone to gather and ring in her birthday as soon as 12:00 am hit.
You can tell that some folks are truly dissapointed that their birthday isn't a recognized holiday.
Then there are those people who never talk about their birthday and if you didn't know them well or didn't hear it from a mutual friend, you would never know when their birthday was.
And it's those people you really feel like doing something for, whether it's throwing them a party, calling their friends for a small gathering or buying them a gift—though sometimes money can get in the way of getting  something nice for them. The website Aggregift.com wants to help with that.
What is Aggregift?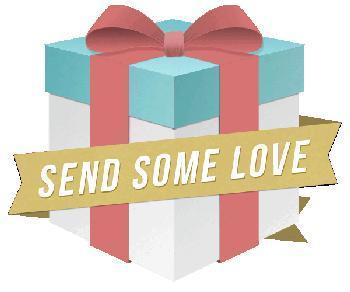 It's a site that combines the concept of crowd funding and gift-giving and mashes them together, so social media friends can band together online and contribute money to get someone a gift on their birthday or some other special day. This is always a nicer gesture than just posting a message on someone's Facebook page, which really doesn't quite get it, except for casual acquaintances.
The benefit of the site is that it allows friends to pitch in for one spectacular gift that ordinarily might be out of one person's price range.
Here's how it works:
First, the person who starts the crowd funding either chooses a gift on Amazon or they can choose from the gifts recommended by Aggregift.
Once that's done, the site creates a special link and drops it on the recipient's social media page, so everyone knows which gift was selected and that contributions have begun.
If friends would like to keep the gift a secret from the recipient, the link can be shared through direct email as well, but the creators of the site suggest  that contribution requests are posted on the receiver's timeline to increase interest. Plus, having the recipient know about the gift is part of the entire Aggregift experience, the company says.
Greg Schvey, who created Aggregift with partner Austin Lin, says although gift-giving sites are pretty much ubiquitous these days, most have failed to make a real connection between social media, crowd funding and purchasing that ideal gift.
"People today are more connected than they have ever been," said Schvey in a published interview. "There's all this communication happening, but we realized that there's a lack of ways for people to celebrate together. The gifting space has become a bit crowded, but what we've seen is that there's still a huge gap in the products that are out there and the way people interact with each other."
What's good about the site is that it doesn't reveal how much people donated towards a gift, and folks can contribute as little as $1.
Then after three days' time, the recipient either receives the selected gift if the correct amount was reached or they'll receive a gift card for the collected amount if contributions fell short.
4% fee
To use the service, Aggregift charges a 4% fee that's extracted from the final tally and the company says using credit cards is safe, because the site uses the same encryption technology that PayPal and banks use.
However, the not so good part of using the site is that your information will be stored in Aggregift's database for "demographic information," says the company, but it explains that only non-personal information will be stored, like gift selections possibly, but not your personal information like your credit card number or your billing address.
And if you're a person who doesn't want their Facebook or Twitter pages to be shown on Aggregift's site, the service might not be for you, because your pages will definitely pop up there.
Fortunately, there havent been any privacy complaints about the site, at least as far as we could discover, which probably has something to do with Aggregift letting people know upfront on its website, that the company stores your non-personal information.
Whether Aggregift will be a site for the everyday consumer and social media person remains to be seen, but at least the company has made it easier to give gifts on birthdays, which is far more convenient for people than having to attend some trendy lounge at midnight during the work week.
Because nobody should have to say their happy birthdays like that.
---