---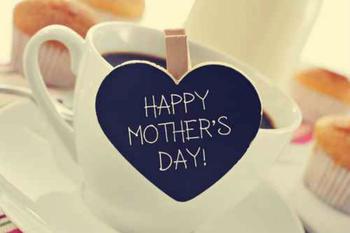 Pondering where to take mom out for dinner this Mother's Day? A new survey suggests she might prefer seafood.
The National Restaurant Association found that 35% of Americans plan to go out to eat this Mother's Day, and that seafood is the meal most likely to be preferred by moms. Twenty-six percent of mothers surveyed said they'd like to celebrate their day with a meal from under the sea.
Ethnic cuisine -- including Mexican, Italian, or sushi -- came in second, while 16% of moms said they would appreciate a steak dinner. Finally, 12% of moms said they crave the kind of variety that can only be found at a buffet.
But while dining out appears to be a popular choice, just as many moms may be staying home for dinner. Thirty-four percent of families plan to celebrate mom with a home-cooked meal this Mother's Day.
Other insights
The survey also provides some details on the types of restaurants and which meals families may be opting to go out for on Mom's special day. It found that:
69% of consumers who plan to go out to dinner on Mother's Day said they will opt for a casual dining restaurant.

Around 20% will go a little fancier by choosing a fine dining establishment. Millennials are more likely to go the fine dining route.

45% of moms planning on dining out this Mother's Day will have children under the age of 18 in tow.

26% of restaurant diners will choose to celebrate over brunch, 31% will go out for lunch, and 46% said they'll be going out for dinner.
*The National Restaurant Association notes that numbers may add up to more than 100% because some consumers plan on dining out or ordering takeout more than once on May 8.
---