---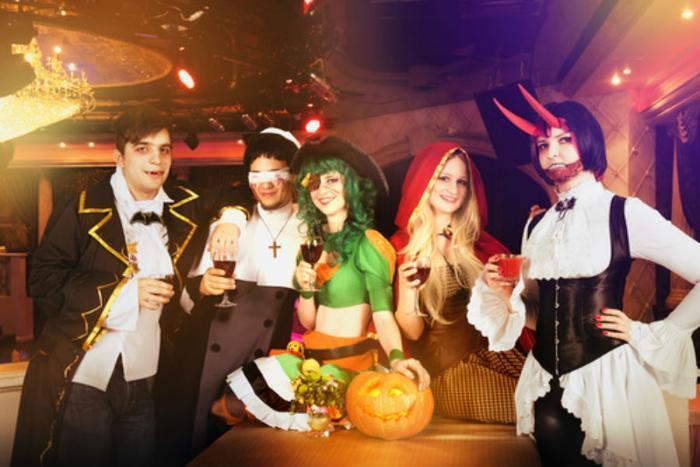 As we reported, consumers are predicted to spend $8.4 billion on Halloween purchases this year. Just over three billion of those dollars will be spent on costumes.
For a majority of consumers between the ages of 35 and 44, those costumes will make an appearance at multiple Halloween parties. As for who we'll be seeing at this year's Halloween parties, a survey conducted by Savers thrift stores finds that pop culture references will prevail.
If this year's costume trends are any indication, consumers haven't forgotten about certain stand-out moments in pop culture. Many party goers will be dedicating their look to a few of the year's most famous — and infamous — characters.
Pop culture costumes
From costumes inspired by Pokémon Go to looks in the likeness of zany movie characters, many Halloween revelers will be making reference to their favorite characters. Here are the top trends in Halloween costumes for 2016:  
Pokémon Go. If you'll be attending a Halloween party, you'll likely catch a character from one of the year's most popular apps. In fact, you're 1.5 times more likely to see a Pokemon Go inspired costume than an election-inspired ensemble.
Trump. Pokémon Go may inspire more costumes than the election, but 52% of Americans say Republican candidates would make better costumes than Democratic candidates.  
Good-looking looks. Scary looks are coveted by 28% of respondents, but vanity is a factor for many more. Forty percent of selfie-snapping Millennials said they want a costume that will make them look beautiful or handsome.
Movie characters. Characters from Suicide Squad and the Avengers will be popular among those aged 25 to 34. Party goers 45 and older are likely to opt for a Star Wars inspired look.
Celebrities. According to 30% of respondents, Ellen DeGeneres would make for the best celebrity costume. Eighteen percent said Kim Kardashian would make the best costume and just 7% said Justin Bieber.
All-star athletes. Among those who would choose an athlete-inspired look, Michael Phelps would be the preferred costume choice for one in three Americans. Ryan Lochte and Usain Bolt were also popular picks.
Popular pet costumes
Humans aren't the only ones who will be dressing up this Halloween. Whether they like it or not, the pets of 16% of consumers will be donning Halloween costumes this year. 
Here are the top ten costumes for pets in 2016, according to the National Retail Federation:
Pumpkin
Hot dog
Bumble bee 
Lion or Star Wars character (tie)
Devil
Batman character
Witch
Superman
Action/superhero
Cat
---