---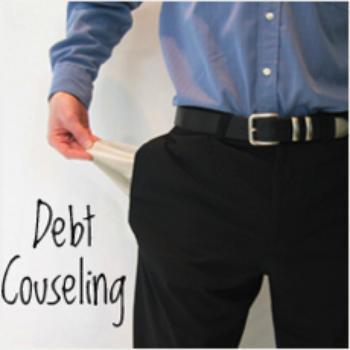 Credit counseling agencies have always had a fairly good reputation. If you find yourself loaded with debt, these non-profit agencies can often help you develop a plan so you can pay off your debt.
That's different from a debt settlement or debt resolution company. These for-profit entities negotiate directly with creditors in an attempt to reduce a consumer's indebtedness.
They take a completely different approach than a credit counselor. In fact, one debt settlement company airs a commercial urging consumers to avoid credit counselors because "they work for the credit card companies."
While consumers should exercise extreme caution when considering any debt settlement company, the commercial has a point, according to CreditCards.com, which has just produced an exhaustive analysis of credit counselors.
Conflict of interest
"Credit counselors can have a built-in conflict of interest," said Fred Williams, senior reporter at CreditCards.com.
That's because a credit counselor's objective is to develop a plan for the consumer to repay their debt, in full, to the credit card company. In addition to receiving a small fee from the consumer, the agency also receives a small portion of the consumer's monthly payment to the credit card company.
"These agencies wear their nonprofit status like a halo, but the reality is that they are taking in large sums of money from people who are struggling financially," CreditCards.com Editor in Chief Daniel P. Ray said. "We think it is important to look at their performance and ask why fundamental information about them is kept under wraps."
Marginally effective
Ray says credit counseling is a marginally effective life preserver, failing more than half the time. Almost no counseling agencies publish information about their failure rates. Ray says that makes it difficult for clients to improve their chances of success.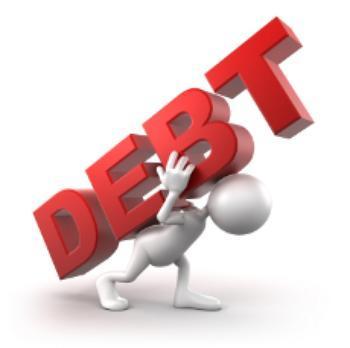 While credit counseling associations are supposed to set standards in the industry and make sure that members are non-profit, Williams found that's not always the case.
"We found a case where the IRS had revoked an agency's non-profit status but the agency was still a member of an association whose members were only supposed to be non-profit," he said.
CreditCards.com found agencies no longer qualifying as nonprofits may still keep the designation for years during lengthy, secret appeals to the IRS. It says two of the ten largest agencies fought revocation of their status for more than five years, behind a shield of IRS privacy rules.
Industry consolidation
Face-to-face counseling is being replaced by phone and Internet service as consolidation has become a trend. Hundreds of small counseling agencies have been absorbed in recent years, while the 10 largest agencies have grown to a combined $400 million in annual revenue.
As credit counseling has become a bigger enterprise, the people who work for the agencies can do quite well. Median pay for top executives at the 10 largest agencies is about $353,000, according to CreditCards.com, putting several CEOs among the top one percent of U.S. incomes.
However, this is not to say consumers shouldn't consider credit counseling.
"Some agencies do a lot of good work, but you can't go into a relationship blindly, Williams said.
How to choose
But how is a consumer supposed to know whether one credit counseling agency is going to be helpful and another isn't? In many ways, it's like any other consumer decision. You have to do research and, in many cases, go with your instinct.
"If it looks like working with a credit counselor is the way to go, the best advice I could give is to talk to the individual at the agency you would be working with. If they genuinely seem interested in doing what's best for you, that's a good sign. If they simply want to sign you up for a plan, that's a red flag."
The two main alternatives to credit counseling are debt settlement and bankruptcy, both of which have plenty of downside as well. Unfortunately, there are no easy answers to dealing with unmanageable debt.
Contrary to what financial industry lobbyists would have us believe, however, many consumers who should file for bankruptcy protection don't do so. If you have suffered irreparable financial harm because of job loss, serious illness or caregiving responsibilities, bankruptcy may be the best option. Talk to an attorney to learn more.
---