---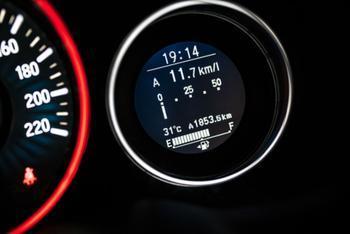 Since gasoline prices plunged two years ago and have remained fairly stable, consumers have renewed their infatuation with larger vehicles, especially trucks and SUVs.
But that doesn't mean consumers have become complacent about fuel economy. They haven't, according to a new survey conducted by the Opinion Research Corporation on behalf of Johnson Controls.
After surveying more than 1,000 consumers, fuel efficiency emerged as a major criteria for selecting a car – named by 57% of the people in the survey. Fuel efficiency finished just ahead of cost and safety as major reasons for selecting a particular vehicle.
Larger cars now more fuel efficient
If consumers are buying bigger vehicles, how can fuel efficiency still be a major driver? Joe Walicki, president of Johnson Controls, a battery maker, says it's simple -- larger vehicles are a lot more fuel efficient now.
"Automakers have made significant advances in fuel efficiency and have reduced emissions through implementation of several new technologies, such as turbo charging, engine downsizing and light weighting across their fleets," said MaryAnn Wright, group vice president of Technology and Industry Relations, Johnson Controls Power Solutions.
You see it in recent sales figures. Car sales are up across almost all categories, with one glaring exception. Sales of electric vehicles, popular when gasoline prices are very high, have fallen out of favor. Small, fuel-efficient cars still sell well, but are now favored more for their relatively low cost than their miles per gallon.
Start-stop technology
But Wright says consumers still don't want to buy more gasoline than necessary and predicts start-stop technology, which can increase fuel efficiency by 5%, will be the next big thing.
The company expects 50% of all new vehicles in the U.S. will be equipped with start-stop technology by 2020. It's expected to be a standard feature on GM models and Ford has announced it will integrate start-stop across all EcoBoost equipped vehicles.
"In the last year, there were more than twice the number of start-stop vehicles produced in the U.S. versus the total of all types of hybrid, plug-in and electric vehicles combined, and we see that trend continuing," Walicki said.
With start-stop technology, the engine shuts down when the vehicle comes to a stop, such as at traffic signals and when cars are sitting in traffic back-ups. Lights and air conditioners run during those brief times on battery power.
The engine starts up again automatically when the driver lifts his or her foot off the brake.
Unlike electric cars, which sell at a premium, the company says start-stop technology won't add much to the cost of a vehicle.