---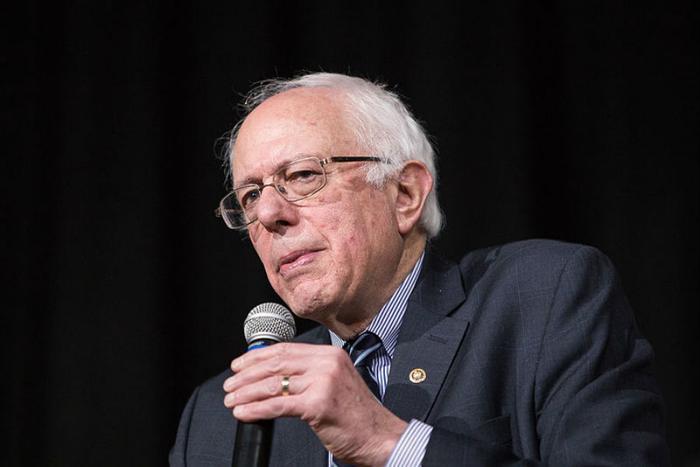 Democratic presidential hopeful Bernie Sanders has laid out a number of expensive, but popular, proposals as his campaign against Hillary Clinton has gained momentum.
In recent weeks he has revealed tax proposals that he believes would pay for them, though like any ambitious program, critics have questioned some of his numbers.
While most of the revenue hikes are aimed at Wall Street professionals and the wealthy, some would undoubtedly affect middle class consumers who invest in stocks, or have their retirement assets invested in the market. Also, middle-income taxpayers would probably see their taxes rise.
It is also hard to imagine them being passed by a Republican Congress. Still, he could be the Democratic candidate for President and the proposals reflect the thinking of the progressive wing of the Democratic Party.
Single payer system
Among the most ambitious Sanders proposal is one covering everyone with Medicare, the health insurance now provided to Americans age 65 and older. To pay the cost – which has been hard to pin down – Sanders would raise or initiate a wide range of taxes that would touch just about everyone.
According to the candidate's campaign website, the Medicare for all proposal, which would replace Obamacare with a single-payer system, would be paid for with a 6.2% income-based health care premium paid by employers, and a 2.2% income-based premium paid by households.
In addition, tax rates would be adjusted more progressively so that taxpayers paid a higher rate than they do now. It would also tax capital gains and dividends as ordinary income, instead of the lower rate at which they are now taxed.
Finally, it would reduce tax deductions for upper income Americans and increase the estate tax. Sanders has said the higher taxes Americans would face would be off-set by lower costs for healthcare coverage.
Wall Street tax
Another big ticket proposal would be to pay college tuition for students at state supported institutions, at a projected cost of $75 billion a year. It would be paid for by imposing what Sanders calls a "Wall Street tax." The government would impose a tax on every stock, bond, and derivative transaction.
The tax would not just be paid by hedge funds and day-traders, but also mutual funds and individual stock purchases. But the pros would undoubtedly pay the most, since the more transactions you make, the more you pay the tax. Sanders says such a transaction tax could raise $300 billion.
Right now federal law provides for unpaid family leave. Sanders proposes to provide paid leave for family and medical emergencies. To pay for it he proposes an additional payroll tax on workers that would average about $1.61 per week.
Social Security
Sanders would address the Social Security shortfall with one measure. He would eliminate the current cap of FICA withholding. In 2015, Social Security and Medicare taxes were levied only on the $118,500 of income. Under Sanders' plan, consumers would pay the tax on their entire income, regardless of how much it is.
Sanders other proposals would be mostly paid for by taxes on corporations or reducing tax advantages for upper income earners.
---