---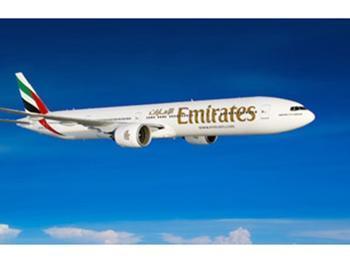 Travel site TripAdvisor.com has named what it considers the 10 best airlines in the world. Unless you do a lot of international travel, you might not get to enjoy most of them.
Coming out on top is Emirates, based in the United Arab Emirates (UAE). It's followed by Singapore Airlines, and then Brazil's Azul.
It's only in the fourth spot that a U.S.-based airline -- JetBlue -- makes an appearance. It's followed by Air New Zealand, Korean Air, Japan Airlines, and Thailand-based Thai Smile at number eight.
Alaska Airlines, the only other U.S.-based carrier to earn a spot on the list, is ninth and Garuda Indonesia rounds out the top 10.
Some airlines investing in improved service
"The airline industry is investing billions of dollars in new aircraft and service enhancements to differentiate the flying experience and these awards recognize the carriers offering the very best experiences and value to the traveling public," said Bryan Saltzburg, Senior Vice President and General Manager for TripAdvisor Flights.
In addition to the top 10 list, TripAdvisor rated airlines in different categories of service, such as first class, business class, premium economy and economy. The awards were based on an algorithm that analyzed airline reviews and ratings submitted by travelers worldwide over the last year.
Besides being named number one overall, Emirates took honors for Best First Class and Best Economy Class.
"The fact that the awards are a result of unbiased reviews and feedback speaks to our commitment to deliver a superior travel experience for our customers," said Sir Tim Clark, President, Emirates Airlines.
Russia's Aeroflot was awarded Best Business Class and Air New Zealand was named Best Premium Economy Class.
Special category for U.S. carriers
Since U.S. carriers were not overly represented on the list, TripAdvisor created a category for North American airlines. It named Delta the top major airline in the U.S.
When it comes to mid-size and low-cost North American carriers, it breaks down this way:
JetBlue
Alaska Airlines
Southwest
Virgin America
Westjet (Canada)
---