---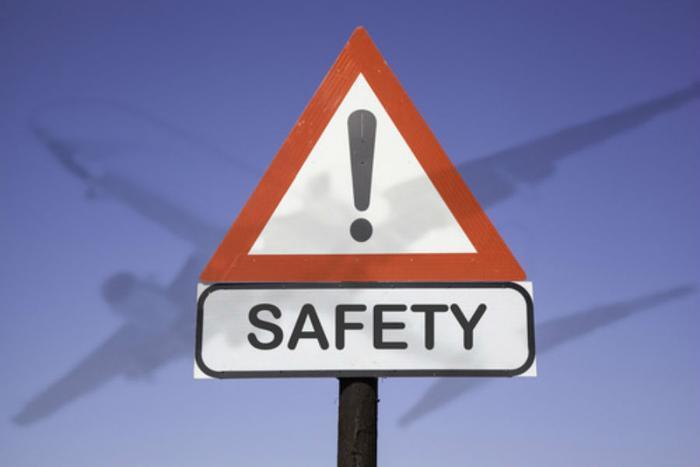 Airline safety is vastly improved since man first took to the skies. Crashes claiming multiple lives, while not everyday occurrences, were not uncommon either.
Over the years, the air transport industry learned valuable lessons from every accident.
By the late 1990s, airline safety showed vast improvements, by virtue of better equipment and better training. Now, an air disaster within the U.S. is very rare.
But that's not to say there aren't plenty of close calls. What worries BYU organizational behavior professor Peter Madsen is what airlines aren't learning from the accidents that never happened.
Madsen has authored a study that he says illustrates what airlines miss when they experience a "near miss."
Learning opportunities
"Studies show pilots or crew members make at least one potentially hazardous error on 68% of commercial airline flights, but very few of these errors lead to an accident," Madsen said. "Airlines need to institute policies that encourage learning from these seemingly innocuous near misses."
Some "near misses" make the news. Madsen discounts those. Instead, he and researchers from Georgetown University's McDonough School of Business analyzed the safety data of 64 domestic airlines from 1990 to 2007. Their goal? To determine where less obvious near-miss incidents were being ignored.
The study found that airlines tend to improve their safety performance after they are involved in an accident, or when another airline has an accident.
On the other hand, the researchers say airlines only learn from a close call when there are obvious signs of risk.
Minor mistakes ignored
Cases in point: airlines pay attention to near misses that have led to accidents in the past, like a fire on the plane or ice build-up on wings. More minor mistakes don't get attention.
"We're not saying airlines aren't doing a good job--they are paying attention to near misses more than any other industry in the world," Madsen said. "That said, near misses that are considered benign might be slipping through the cracks."
Back in November, Madsen called attention to this issue, warning that "near miss" accidents that don't happen breed complacency. At the time, he said the industry should have a system established so that it could take advantage of these small potential disasters to improve safety protocols.
Among the close calls that merit closer examination, Madsen cites traffic congestion on the tarmac, nuisance warnings and false alarms, and software glitches in the cockpit.
The study concludes that the industry should expand the number of abnormalities that are reported so the system can learn from them. After all, a lot could be riding on it.
"The difference between a near miss and a larger failure may only be good fortune," Madsen said.
Thanks
Keep an eye on your inbox, the lastest consumer news is on it's way!
Unsubscribe easily whenever you want
---