---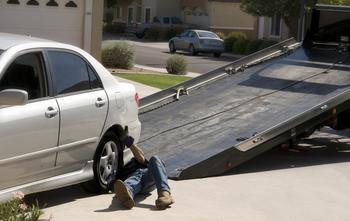 Why shouldn't you take out a car title loan? Think of it this way -- the risk is much more than the reward. Take it from Steven, of Wilmington, Del.
"I took a loan for $200, couldn't pay the loan back when they wanted it. So they took my car," Steven wrote in a ConsumerAffairs post about Cashpoint. "Now I paid $2300 for the car and the car was worth way more than $200. So they said I have to pay back $1242 if I wanted my car back."
This, unfortunately, is not an unusual situation and has prompted several states, including West Virginia, to severely restrict car title loan companies and the way they collect debts. West Virginia Attorney General Darrell McGraw says he has filed suit against Cashpoint, and another Virginia-based company, Approved Cash Advance, as part of his investigation of consumer complaints in his state.
Investigative subpoenas
The suits were filed to enforce investigative subpoenas.
"The use of investigative subpoenas may be the most important tool we have to uncover violations of the law and to determine whether to bring enforcement actions when necessary to protect consumers," McGraw said. "If the law is being violated, we typically seek a company's voluntary promise to comply without resort to litigation. Regretfully, when companies fail to comply with our subpoenas, we cannot complete the investigation that the Legislature expects us to conduct, which leads to subpoena enforcement proceedings such as these."
West Virginia law allows the attorney general to issue investigative subpoenas to obtain documents and other information when it has reason to believe that a person or company may be violating state consumer protection laws, or even to make sure that it is not.
Consumer complaints
In these cases, McGraw said he received complaints or other information indicating that the companies may be engaging in unlawful debt-collection practices, which led to the issuance of the subpoenas. When companies fail to comply with the subpoenas, as occurred in these cases, the attorney general must ask a court to issue an order enforcing.
Car title loans work much like payday loans, except rather than putting a paycheck up as collateral, the borrower signs over the title to an automobile. If the consumer defaults, he loses his car.
---