---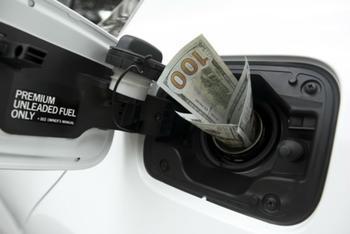 Published reports from several media sources say California Attorney General Kamala Harris is investigating the persistently high gasoline prices in her state and has issued subpoenas to oil refineries that supply the region. Neither the attorney general's office nor any refineries have commented on the reports.
California gasoline prices are the highest in the nation, according to the AAA Fuel Gauge Survey. While in the past California fuel prices have always been among the most expensive, Hawaii and Alaska almost always had more expensive gasoline.
But according to AAA, California motorists are currently paying an average of $2.90 a gallon for self-serve regular, compared to $2.82 in Hawaii and $2.67 in Alaska. The national average is $2.28 a gallon.
Patrick DeHaan, senior petroleum analysts for GasBuddy, says California's high prices could well be linked to lower than normal refinery capacity on the West Coast. He notes that for much of May and June, refinery utilization has lagged behind for the rest of the country.
Lowest output in the nation
Low refinery utilization means refineries are producing less gasoline, leading to tighter supplies and thus, higher prices. DeHaan says that West Coast refinery utilization hit a low of 82.6% on June 10. At the same time, East Coast and Gulf Coast refineries were operating at 90.6% capacity, Midwest refineries were at 93.2%, and Rocky Mountain refineries were leading the nation at 97.2%.
"Not a real good reason comes to mind why West Coast refinery utilization should be lower than the rest of the country," DeHaan told ConsumerAffairs.
Low refinery utilization will affect retail gasoline prices, but DeHaan says the impact is hard to measure.
"When a refinery goes down is when it hits the most, and one must beg the question, if there were more gasoline being supplied and thus more gasoline in inventories during an outage, there would not be nearly the price shock Californians have become used to, or price spikes would be shorter lived, like those in the Great Lakes," he said. "But then again, the Great Lakes region can receive supply from other places."
The most recent figures show the West Coast's current refinery capacity is at 96%, but still trailing the rest of the nation.
---