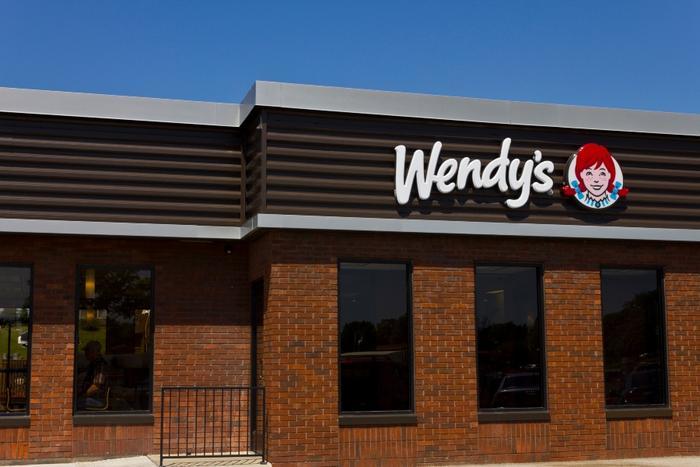 The fast-food breakfast war is heating up. Wendy's has announced it will offer a full breakfast menu at all its U.S. locations starting next year. The chain currently offers breakfast items at about 300 restaurants.
Its main target, of course, is McDonald's, which not only has a full breakfast menu but has a limited all-day breakfast menu, a move credited with boosting the company's profits in recent years.
Wendy's says its breakfast offerings will include some items already on the menu, such as applewood smoked bacon and breakfast versions of the Frosty.
"Launching breakfast in our U.S. restaurants nationwide provides incredible growth opportunities," said Todd Penegor, Wendy's president and CEO. "We are well-positioned to pursue it. We believe we have the right team and structure in place, and we put Wendy's fan favorites on our breakfast menu to set us apart from the competition."
Staffing up
Wendy's will staff up in a major way to carry out the transition, hiring as many as 20,000 new employees to help out. It's also spending some serious money. The company has updated its 2019 outlook to account for one-time upfront investments during 2019 of approximately $20 million to support the U.S. system in preparation for its national launch.  
Wendy's had a full breakfast menu about 30 years ago, including omelets and French toast, but the experiment was short-lived as time pressures on food preparation negatively affected its business.
Today, the company remains one of the last of the major fast-food chains to jump into breakfast, joining not only McDonald's but Burger King, Sonic, and Taco Bell. However, in a reversal of that trend, Dunkin'announced two years ago it would streamline its breakfast menu.
According to Nation's Restaurant News, breakfast holds huge growth potential for restaurants because it's the one meal consumers are most likely to prepare themselves at home.