---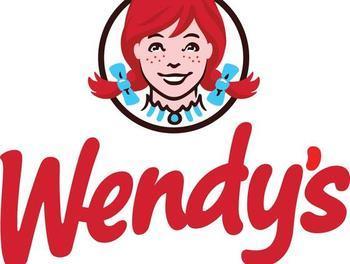 When it comes to selecting a fast-food restaurant for a quick meal, the amount of options to choose from can seem infinite.
But no matter how many places there are, many people will first think of McDonald's, Burger King and, these days, Wendy's, which wasn't always the case.
There was a time when Wendy's wasn't a big part of the conversation when it came to discussing the fast-food powerhouses, since it seemed for years that McDonalds and Burger King's battle for supremacy was so public, that it made a lot of consumers forget that other fast food places existed. And for many years Wendy's was one of those forgotten places.
But today things are different, and over the years the Ohio-based chain has not only done a tremendous job of joining the ranks of McDonald's and Burger King in terms of ubiquity and staying in the minds of consumers, but Wendy's has also separated itself from the burger giants by branding itself as higher quality, with better food, which a lot of customers believe.
And that belief has turned into sales results for Wendy's, as the company recently announced that it saw sales increases for five consecutive quarters in its North American stores, with the most recent quarter showing a 3.2 percent growth.
Fireplaces & wi-fi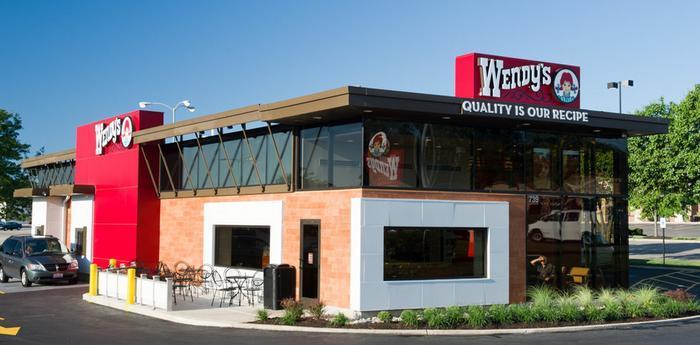 But the burger chain isn't resting on its recent successes, as its now rolling out a bunch of sleekly designed restaurants that seem to be part lounge café, part living room--complete with fireplaces, computerized menu boards, flat-screen TVs and Wi-Fi access.
The company has even created a new logo, removing the big red box that the company name usually sits in, and instead going with basic red lettering and a white background. The Wendy cartoon character also received a facelift.
Wendy's President and CEO Emil Brolick said while changing the logo the company had to be careful not to remove the parts of it that consumers seemed to attach themselves to, and when the company made changes in the past that were too drastic, customers really spoke up.
"When we pushed things too far, they very much reeled us back," he said in a recent published interview.
Besides the new logo -- the first since 1983 -- the company said it will create new 99-cent menu options, in an attempt to catch up to Mickey D's and Burger King in the area of ultra-cheap offerings.
Aftertaste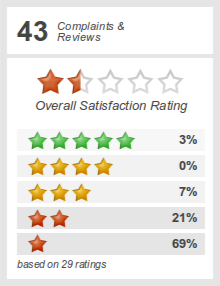 But will the newly-designed restaurants and the additions to the 99-cent menu options bring more customers into Wendy's locations throughout the country? The chain generates its share of consumer complaints and it may take more than a quick spruce-up to turn around some of the negativity that follows a bad experience.
"My husband and I had been running some errands and decided we wanted a hamburger," wrote Judith of Illinois in a ConsumerAffairs posting.
"It was 10 am on 12/6/11. The place had just opened. In fact, my husband had to tap on the drive-thru window to get them to open it. The drive-thru ordering device did not work. We ordered three cheeseburger deluxes and a Monterey chicken sandwich.
"The chicken sandwich was fine, however the hamburgers were cold," she said. "The lettuce was limp and had that translucence that lettuce gets when it has been heated up. We were the first customers of the day. There is no reason we should have had left-over food, such as I believe the hamburgers were."
Most of the gripes about Wendy's were linked to poor customer service rather than bad food, but there were some readers who had horrible meal experiences.
"My wife picked up food from Wendy's yesterday for the very first time," wrote Nicholas from Dearborn, Mich.
"After we ate the food we all took a nap because we were up late the night before. An hour after waking up from the nap, my 2-year old son and I threw up all night. Thinking it was the flu, we went to the hospital. The doctor told us that my son and I had food poisoning.
"Now to remind you, I never said anything to the doctor about what we ate that day. Wendy's was the first and only meal I ate that day and look at the outcome. I ended up going to the hospital for food poisoning. It was unbelievable," he said.
"I can't stand McDonald's, but I will never go back to Wendy's," wrote Nicholas.
Not all bad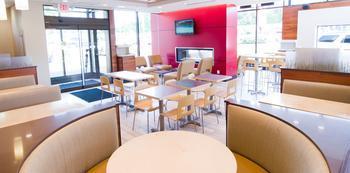 But despite the customer complaints that Wendy's receives, it's still a weekly destination for many consumers.
And by the company being so successful at differentiating itself from competitors by appearing as almost a fast-causal restaurant instead of fast-food place, it's likely that the restaurant and brand transformation will serve the company quite well.
In fact, Brolick says the customer response to the change has been extremely positive so far.
"The transformation is already resonating with consumers and we're building momentum, especially with our Image Activation restaurants that position our brand as a cut above the competition," he said.
"We are unveiling the first Wendy's brand logo change in nearly 30 years and next March we will introduce it across all of our consumer touch points. This is a very exciting time for Wendy's."
---