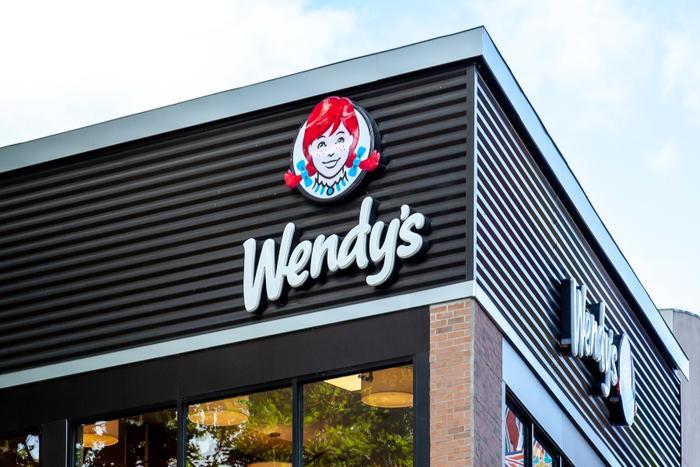 After its burgers, McDonald's may be best known for its breakfast, which it started serving all day a few years ago.
Now, rival Wendy's has moved into the breakfast space and is serving notice that it intends to carve out a big slice of McDonald's breakfast market share. Wendy's has launched its breakfast menu while taking a shot at its competitors, especially the one with the golden arches.
"To date, some others in the category have let breakfast consumers down by offering breakfast sandwiches with frozen, folded eggs and pre-cooked bacon. Today, all that changes," said Carl Loredo, chief marketing officer of The Wendy's Company. "We are known for our high-quality food and breakfast is no different."
Wendy's new breakfast menu includes the Breakfast Baconator, described as a combination of an egg, six strips of bacon, one square breakfast sausage patty, and two slices of cheese with a Swiss cheese sauce between two buns.
It's also offering a Honey Butter Chicken Biscuit and a Frosty-ccino, a cold brew coffee with either chocolate or vanilla Frosty as a creamer.
McDonald's strikes back
On Monday, the day Wendy's started serving breakfast, McDonald's announced that customers using the McDonald's app to order would get a free Egg McMuffin that day, stressing that its breakfast sandwich has been around for a while.
"We've been making the Egg McMuffin since 1971… so it's pretty much perfect, McDonald's said ahead of Wendy's launch. "The butter, cheese, and fresh cracked egg on an English muffin? It's the stuff of legends now. But back in 1971, it was a novelty and fans have loved it ever since."
Not to be left out, Dunkin' announced this week that it is rolling out Free Donut Fridays. The promotion will offer members of Dunkin's DD Perks Rewards Program a free donut with the purchase of any beverage every Friday in March.
McDonald's depends heavily on its breakfast menu. The fast-food chain boosted profits in 2017 after it made select breakfast items available all day.
In addition to serving up breakfast this week, Wendy's, known for its snarky Twitter feed, continued to take shots at McDonald's on social media platforms. It posted a photograph of a tombstone with the inscription "Egg McMuffin 1972-2020. It captioned the picture with the words "Here lies mediocrity."
With so much at stake for both companies in the breakfast space, it's likely that this feud is just getting started. Any time rivals fight for customers, it's usually good for consumers.