---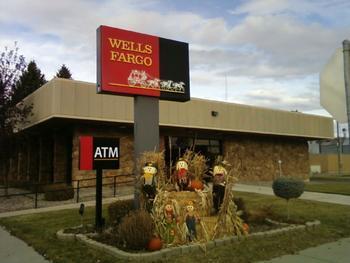 Wells Fargo faces dozens of lawsuits from angry customers over its fake accounts scandal, but it is reportedly seeking to push those disputes into arbitration.
Bloomberg News reports the bank has filed a motion in U.S. District Court in Salt Lake City to keep one particular lawsuit from getting to court. In the motion, Wells Fargo says customers agreed to resolve disputes out of court when they opened their accounts.
The lawsuits are the result of Wells Fargo's actions, opening millions of bank and credit card accounts in customers' names without their knowledge or permission. At the time, the bank was engaged in a sales strategy known as "cross-marketing," where customers with one type of account were encouraged to open another type, increasing the amount of fees flowing to the bank.
Went beyond convincing
The bank offered incentives to employees who were able to convince customers with bank accounts to open credit card accounts, and vice-versa. Federal regulators charged Wells Fargo went beyond trying to convince customers to open new accounts and simply opened the accounts for them without their knowledge. The bank fired 5,300 employees and paid $185 million in fines. It's CEO, John Stumpf, after being raked over the coals by Congressional committees, took early retirement.
Bloomberg reports the motion, filed in the lawsuit brought by 80 Wells Fargo customers, points out that the arbitration clause has already been validated in another lawsuit brought in California.
Arbitration is a form of dispute resolution favored by large corporations with lots of customers. It keeps disputes out of court and, while saving in legal fees, often results in more favorable rulings. Besides banks, telecommunications companies usually require their customers to agree to arbitration.
Considering a ban
A year ago, the Consumer Financial Protection Bureau (CFPB) said it was considering proposed rules that would ban consumer financial companies from using "free pass" arbitration clauses.
With this free pass, CFPB said companies can sidestep the legal system, avoid big refunds, and continue to pursue profitable practices that may violate the law and harm countless consumers.
"Consumers should not be asked to sign away their legal rights when they open a bank account or credit card," CFPB Director Richard Cordray said at the time.
Cordray said corporations are using the arbitration clause as a free pass to sidestep the courts and his agency would consider banning arbitration clauses that block group lawsuits.
---