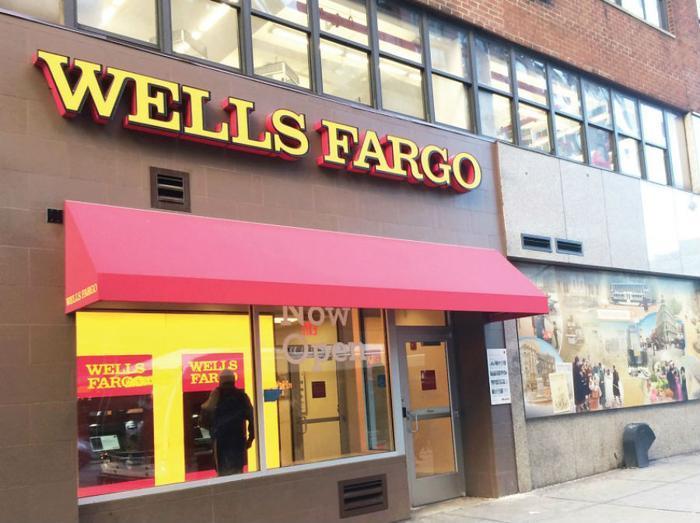 Late Tuesday, a federal judge ordered Wells Fargo to pay over $97 million to California mortgage workers who weren't paid enough for their breaks. The damages, which come after a January ruling that found Wells Fargo in violation of California's strict labor laws, are nearly four times what the company argued it should owe.
The ruling applies to those workers - both mortgage consultants and bankers - who worked in California between March 2013 and August 2017.
"Finally, I feel like justice has been served," said Jackie Ibarra, a former Wells Fargo employee and the suit's lead plaintiff. "It's unfair not to pay us properly when we're essentially working on commission." Ibarra worked for Wells Fargo for 10 years.
However, the company isn't going down without a fight. Bank representatives say Wells Fargo plans to appeal the ruling.
"We disagree and believe the court misunderstood our compensation plan and misunderstood the law," a Wells Fargo spokesperson said.
Violating the law
The main accusation in the case involves the company's inability to properly compensate employees for their break time.
California law mandates that employees must have a 10-minute paid break for every four hours they're on the clock, and U.S. District Judge Percy Anderson found Wells Fargo in violation of that regulation.
While Wells Fargo tried to knock the settlement down to around $24 million -- the hourly rate the employees would be owed for their time on break -- the judge sided with the employees. Judge Anderson said the employees' break pay should also factor in their commissions, which are rather a significant portion of their income, and noted that the commissions make the hourly wages "essentially irrelevant."
Another big blow
This hefty settlement is one of many hits Wells Fargo has taken as of late. Over the last year and a half alone, the company has been accused of creating over three million fake accounts for customers, charging customers for unnecessary car insurance, and hitting customers with unfair mortgage fees.
This also isn't the first time Wells Fargo has been accused of mistreating employees. There have been reports of employees being forced to work overtime without pay. Others were fired after reporting misconduct on the company's ethics hotline.
In April, the Department of Labor (DOL) forced the bank to rehire a known whistleblower -- who was fired in 2010 after suspected fraud -- and forced the company to pay him $5.4 million in back pay. In late April, the company was the subject of a government probe following mistreatment of 401(k) retirement accounts.
Just last week, Wells Fargo reported being under fire with the DOL again after facing both complaints and whistleblower actions. The company cites "adverse employment actions" for raising "misconduct issues," and the DOL will be opening an investigation.
Facing scrutiny from lawmakers
Following the fake-account scandal, Senator Elizabeth Warren, a staunch critic of Wells Fargo, took to Twitter to urge the company to rethink its internal personnel.
"The federal reserve should remove every Wells Fargo board member who served during this scandal. I don't know what they're waiting for," Warren tweeted.
This most recent court ruling comes on the heels of Wells Fargo's latest attempt to restore faith in their customers and stakeholders with a marketing campaign entitled "Re-Established."
"Re-Established means recommitting to our customers and team members, reaffirming support of our communities and reinventing how we serve our customers through every interaction in new and improved ways," said Jamie Moldafsky, Wells Fargo's chief marketing officer. "It is about holding ourselves to a higher standard and our unwavering commitment to become a better bank."