---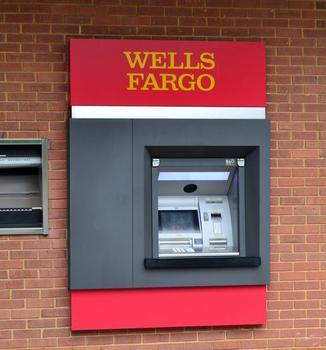 Next week, if you need to withdraw money from a Wells Fargo ATM, you won't need your debit card. You can use your smartphone.
The bank ran a pilot program on the technology in several areas of the country and is now ready to roll it out nationwide. To use the new system, Wells Fargo customers who have the bank's mobile app will be able to request a code that they will enter, along with their PIN.
In an interview with Reuters, Jonathan Velline, Wells Fargo's head of ATM and branch banking, said the new system enhances safeguards against fraud.
"Security certainly was a big aspect of the cardless feature and the two-step identification helps reduce the risk of fraud," Velline told the wire service.
The ATMs will still take debit cards, but Velline says the digital access prevents thieves from installing skimmers that intercept and steal data from the inserted cards.
Repairing customer relations
The new system is being introduced as Wells Fargo continues its mission to repair relations with customers in the wake of last year's unauthorized accounts scandal. The bank got a black eye when it was revealed thousands of employees had opened checking and credit card accounts for customers without their permission, in a bid to increase fees.
In Orlando this week, Wells Fargo CEO Tim Sloan hosted a company-wide town hall meeting to inform employees about efforts to win back trust.
"We're making things right for our customers and our team members," Sloan said. "We are fixing problems, and we're building a better bank for the future."
New ad campaign
Employees also got a sneak peak at a new national advertising campaign with the theme "Building Better Every Day." The advertising campaign will begin in mid-April across multiple channels.
Business Insider reports the bank has faced strong headwinds as it tries to reassure consumers, experiencing a pronounced decline in new accounts and an increase in closed accounts since the scandal broke last fall.
Citing company data, the publication notes that new checking accounts dropped 43% and new credit card accounts fell by 55% in February.
---