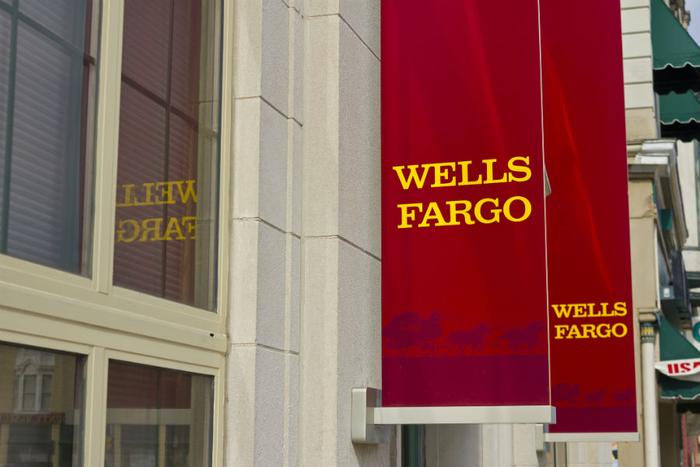 Wells Fargo may not be out of the regulatory woods just yet.
Whistleblowers within the bank's Wealth Advisory Division, called Wells Fargo Advisors, reportedly told regulators about concerns over product and service sales. It follows 2016's unauthorized accounts scandal.
The Wall Street Journal cites bank insiders in its report, who told the newspaper that the division often made decisions with an eye toward compensation rather than what was best for the client.
The Justice Department has requested that Wells Fargo conduct an independent probe into the charges the whistleblowers laid out, and the bank has reportedly retained a law firm to conduct that investigation.
Unauthorized accounts
This isn't Wells Fargo's first brush with potential impropriety. In 2016, the bank revealed that its employees had opened millions of credit card and checking accounts without customers' knowledge or permission.
Wells Fargo, who fired more than 5,000 employees and sent its CEO into early retirement, was accused of encouraging employees to take the unauthorized action by increasing pressure to meet sales goals.
The bank agreed to pay $100 million in fines to settle the charges and another $110 million to settle a class action lawsuit.
Unauthorized auto insurance
Wells Fargo revealed last year that approximately 570,000 consumers who financed auto purchases through the bank may have been sold a collateral protection insurance (CPI) without their knowledge or consent.
Wells Fargo promised those customers would receive refunds "and other payments" as compensation. The bank estimated total remediation would be in the neighborhood of $80 million.
All auto lenders require borrowers to maintain adequate insurance on financed vehicles to ensure the lender is repaid if the vehicle is stolen or damaged in a crash.
Wells Fargo says its lending agreement allows it to buy a CPI policy from a vendor on the customer's behalf if there was no evidence — either from the customer or the insurance company — that the customer already had the required insurance. Wells Fargo says it discontinued the practice in 2016.
The third party probe of Wells Fargo's Wealth Advisory Division touches on an issue that become a focus of attention in the regulation of the brokerage industry -- whether recommendations sometimes benefit the broker more than the client.
Under the Obama Administration, the Department of Labor drafted a Fiduciary Rule that required financial advisors to always place clients' financial interests above their own. Under the Trump Administration, many of the enforceable provisions of the rule have been postponed until next year.