---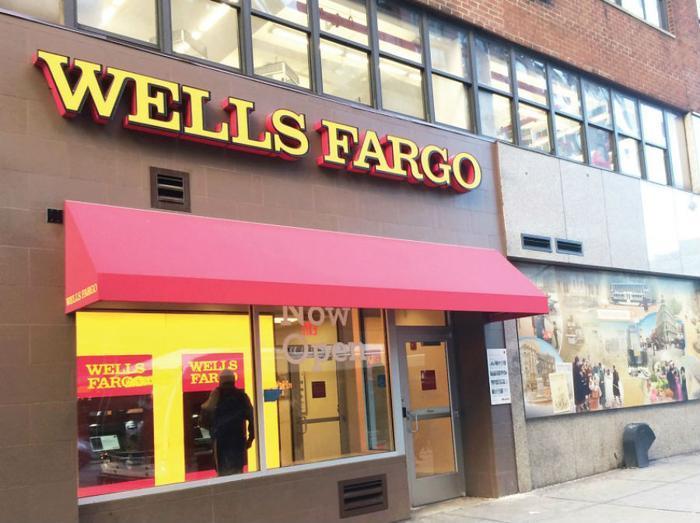 Wells Fargo says it is eliminating sales goals as it works to recover consumer confidence after it was ordered to pay nearly $200 million because its employees opened more than two million unauthorized deposit and credit card accounts.
"Our objective has always been and continues to be to meet our customers' financial needs and drive customer satisfaction," said CEO John Stumpf in a press release. "We are eliminating product sales goals because we want to make certain our customers have full confidence that our retail bankers are always focused on the best interests of customers."
That may not be enough to satisfy critics, however. U.S. Senators Claire McCaskill (D-MO) and Susan Collins (R-ME) are pressing the Consumer Financial Protection Bureau for more information about the fraud, which they say may have hit seniors especially hard.
The Senate Banking Committee's Republican majority, meanwhile, has scheduled a hearing for Sept. 20, at which it wants to grill Stumpf. Democrats on the committee had earlier called for a hearing on the giant fraud.
"We should accept nothing less than a full and transparent explanation of what went wrong, who is responsible, how to fix it, and how to prevent such fraud in the future," the Democratic senators said earlier on Monday. Wells Fargo executives are briefing regulators this week, explaining the bank's attempts to curtail illicit activity by its employees. 
Vulnerable seniors
McCaskill and Collins are emphasizing the vulnerability of seniors to financial fraud.
"As Wells Fargo begins the long process of identifying and making restitution to the consumers who were defrauded, I want to ensure that seniors -- who are often the targets of fraud and who also can be harder to find and make whole – are adequately protected," the senators said in a letter to CFPB Director Richard Cordray.
"I have concerns about the impact this activity has had on our nation's senior population, especially those who do not conduct their financial business on the Internet," McCaskill and Collins said in their letter. "According to Pew Research Center, just 56 percent of adults over age 65 use the Internet."
McCaskill also asked if CFPB had worked with other branches of government to pursue civil or criminal penalties against the employees engaged in fraud. Bank employees have largely put the blame for the fraudulent transactions on bank management.
"When I worked at Wells Fargo, I faced the threat of being fired if I didn't meet their unreasonable sales quotes every day, and it's high time that Wells Fargo pays for preying on consumers' financial livelihoods," Khalid Taha, a former employee, said in a statement to Bloomberg.
Some Wells Fargo customers have complained of similar allegedly fraudulent practices.
"Twice when I was dealing with WF I had over $7500.00 stolen from my account," said Sharon of Halethorpe, Md., in a recent ConsumerAffairs review. "I believe that it was someone who was working there. What they did to me was use a forged check, that would have that check number coming up soon, take a picture of it and withdrawal the cash. Some of the checks didn't even have a signature or who it was made out to."
The CFPB said that Wells Fargo employees applied for approximately 565,000 credit cards and 1.5 million deposit accounts that may not have been authorized by consumers—sometimes illegally transferring money into those accounts in order to make them active. This sometimes resulted in overdraft or late fee charges for affected consumers. Wells Fargo was ordered to pay $185 million in fines to various entities, including a $100 million fine to the CFPB.
---