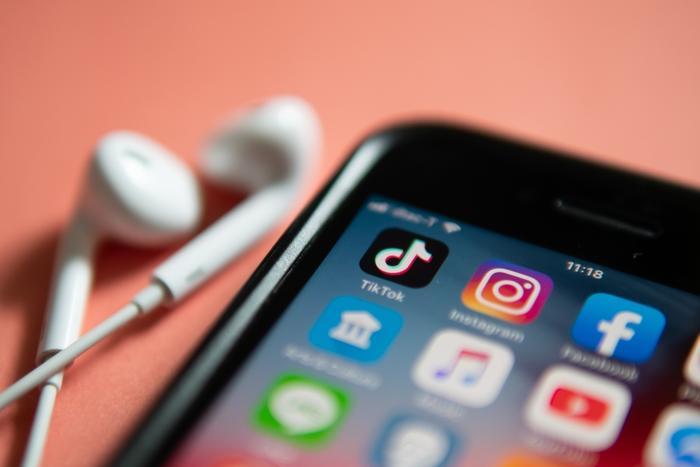 Following in Amazon's footsteps, Wells Fargo has announced that it doesn't want TikTok on its employees' work phones either. In a note to employees, the banking giant said the app must be removed from all company phones immediately due to privacy concerns. 
"We have identified a small number of Wells Fargo employees with corporate-owned devices who had installed the TikTok application on their device," the company told The Information. 
"Due to concerns about TikTok's privacy and security controls and practices, and because corporate-owned devices should be used for company business only, we have directed those employees to remove the app from their devices."
Mere hours before Wells Fargo sent the email to its employees, Amazon sent out a similar message, warning that employees who didn't uninstall the app from their work phones would no longer be able to access company email. 
TikTok, which is owned by China-based tech company Bytedance, has been under scrutiny lately. The Trump administration has threatened to have the app banned entirely amid concerns that the company could share data with the Chinese government. 
TikTok said it has never been asked to do that, and it added that it's "committed to protecting users' privacy and being transparent about how our app works." 
National security risk?
Following Amazon's decision last week, TikTok said it didn't understand why the company decided to demand that employees remove the app but said it was willing to discuss the matter. 
"While Amazon did not communicate to us before sending their email, and we still do not understand their concerns, we welcome a dialogue so we can address any issues they may have and enable their team to continue participating in our community," a spokesperson said in a statement. 
Mike Pompeo, the Secretary of State, told Fox News last week that the Trump administration is considering blocking some Chinese apps, including TikTok, calling them a risk to national security.
"With respect to Chinese apps on people's cell phones, I can assure you the United States will get this one right too. But, it is something we are looking at."