---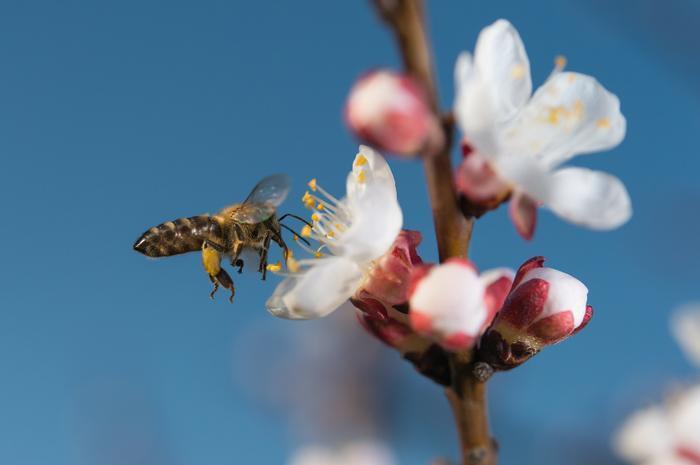 The winter of 2014 just doesn't seem to want to give up. It has already overstayed its welcome, as spring officially arrived days ago.
So what do you call it when spring and winter overlap one another? Dr. Clifford W. Bassett, Medical Director of Allergy and Asthma Care of New York, calls it "spwinter," combining wintry conditions with springtime's allergy misery.
"Nearly 45 million Americans are living with nasal allergies and 25 million have asthma," Bassett said. "Allergy and asthma patients already have a chronic sensitivity to things like pollen, mold and other airborne allergens, but they can also be more susceptible to rapid changes in temperature, moisture, and air quality."
High risk
It all means that when you blend winter and spring more people are at risk of multiple symptoms simultaneously. If you tend to suffer from spring allergies, chances are this season is going to be particularly bad.
Some regions of the country will be worse than others. Each year the Asthma Allergy Foundation of America (AAFA) lists its 100 most challenging cities to live in with allergies.
Allergy capital of the U.S.
Louisville, Ky., tops the list this year, up from number 5 last year. Breaking into the top 10 are Dallas, jumping from 23rd to 7th; Richmond, Va., moving from 22nd to 8th; and Birmingham, Ala., rising from 14th to 9th.
But "spwinter" conditions are making allergies worse just about everywhere, Bassett says. He notes that trees began producing pollen in February and that winter conditions such as frost, freeze and snow have hung around over the past several weeks causing record rain or snow and temperature changes of nearly 50 degrees in just one day.
The result, he says, is an increase in mold in the moist regions of the country, mixing in with the tree pollen. For someone with asthma or allergies, it just isn't a healthy combination.
Pollen vortex
Chicago-area immunologist Dr. Joseph Leija, who issues the annual Gottlieb Allergy Count, is predicting a rough allergy season for the Windy City.
"The polar vortex will likely cause a pollen vortex, with mold, tree and even grass pollens happening simultaneously due to the final break in the weather and all the nourishing moisture," Leija said.
His advice to allergy sufferers? Keep windows closed to preserve indoor air quality. Consult an allergist about taking a proactive allergy medication. Above all, be prepared.
"If you're sneezing and itching, you're having allergy symptoms," he said.
The National Institutes of Health (NIH) says allergies cause symptoms ranging from a runny nose and sneezes to rashes and swelling. Treatments include over-the-counter medications as well as allergy shots.
---