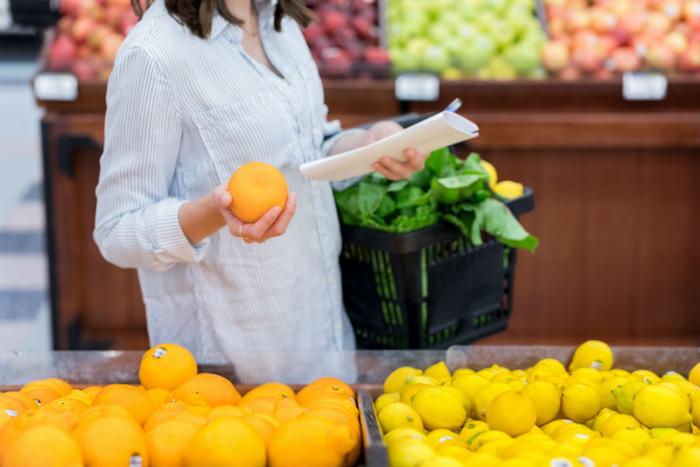 For the third consecutive year, Wegmans is America's favorite grocery store.
That's according to a new study conducted by consumer experience management company Market Force, which polled nearly 13,000 shoppers on their favorite (and least favorite) grocery stores.
Grocery retailers were ranked using a Composite Loyalty Index, which assigned scores based on how customers rated their satisfaction with their most recent grocery shopping experience, as well as the likelihood that they would recommend that chain to others.
Although the top three chains had close scores, Wegmans took the top spot with an index score of 77 percent. Publix, a chain that managed to tie with Wegmans last year, had a score of 76 percent in this year's study.
Trader Joe's rounded out the top three with a score of 75 percent, and Aldi and H-E-B took fourth and fifth places, respectively.
Aldi ascended one spot this year to come in fourth with a score of 70 percent. Meanwhile, Walmart finds itself in last place on the ranking of America's 22 favorite grocery stores, earning a score of just 34 percent.
Factors that are important to consumers
Trader Joe's earned high marks among consumers for fast checkout and courteous cashiers, according to the survey. Wegmans and Publix both scored well in the areas of cleanliness and availability of items.
Wegmans ranked number one for its specialty department service, while Publix earned consumers' praise for ease in finding items.
Wegmans, which operates 96 locations across the Mid-Atlantic, strives to give customers a pleasant shopping experience by investing in employee training and offering a vast selection of reasonably-priced items at its stores.
"Wegmans, founded in 1916, is known for its fresh produce, reasonable prices and massive stores," Market Force said in a statement. "The New York-based chain is expanding steadily and, with a focus on employee training to ensure a great customer experience, it's created a legion of super-fans eager for a new location to open near their home."
The chain originally took the top spot away from Trader Joe's in 2016 and has ranked number one on the survey for the past three years.