---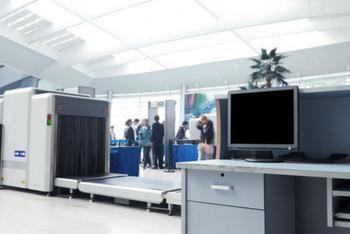 Here's an unpleasant thought as you head to the airport for a quick Memorial Day weekend excursion: the security checkpoints are a mess and won't get better anytime soon.
That was the assessment this week from both airline executives and officials from the Transportation Security Administration (TSA), which has already made major leadership changes.
TSA administrator Peter Neffenger told a Congressional committee this week that the agency has done what it can to shorten lines, promoting some part-time screeners to full-time and making other adjustments, but said it still lacks staffing to handle this summer's peak travel.
The summer has not yet begun and already video of nightmarish lines at Chicago's O'Hare Airport have gone viral on YouTube. The result has been turmoil, according to American Airlines executive Kerry Philipovitch.
70,000 missed flights
Philipovitch told the committee that more than 70,000 American Airlines passengers have missed their flights because they could not get through the security checkpoints in time. In addition, he said 40,000 checked bags failed to get loaded.
If Congress is looking for the culprit, David Cox, national president of the American Federation of Government Employees, says lawmakers should look in the mirror. In an op-ed, Cox charges lawmakers with trying to have it both ways.
"Transportation Security Officers have asked for more staffing resources for years, but our call has fallen on deaf ears in an austerity-obsessed Congress," Cox wrote. "After years of neglect, it's no wonder the situation has gotten as dire as it is today. And if something isn't done soon, the waits will only get longer and longer."
Cox says the TSA officer force has dropped from 47,000 in 2013 to 42,000 today. All the while, he notes air travel has increased. He says passenger volume at U.S. airports has jumped 15 percent to 740 million a year.
"So long as Congress sits on its hands, that gap is only expected to widen," Cox said.
Improvement in Chicago
But TSA officials themselves conceded to Congress this week that some organizational reforms might also go a long way toward addressing the problem, at least in the short run. And there is evidence that it has.
The Chicago Tribune reported Friday that a management shake-up at the Chicago TSA office coincided with a dramatic drop in wait times to get through security. It said average wait times dropped to eight minutes at O'Hare and nine minutes at Midway.
TSA is still advising travelers to get to the airport two hours before domestic flights and three hours before international flights.
Then again, you could drive. Gasoline is 42 cents a gallon cheaper than it was last year.
---