---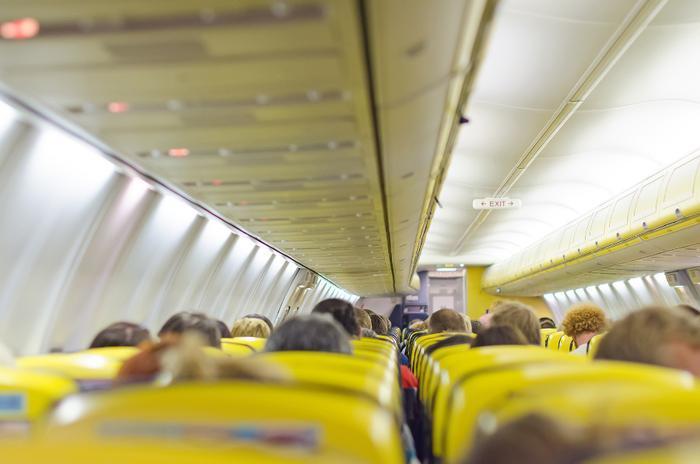 It almost seems unnecessary to say this, but it's shaping up to be a holiday travel season from ... well, you know. Crowds are bigger, security is tighter, and lines are longer. Gas is cheap, but highway deaths are up. 
AAA estimates that 46.9 million people in the United States will travel more than 50 miles from home, with nearly 42 million people traveling by car, the highest number since Thanksgiving of 2007. Airline industry execs are expecting an 8% increase in travel this holiday season, meaning that already full planes will be even fuller, if that's possible. 
On top of that, the Transportation Security Agency (TSA) recently changed its policy and is no longer opening its Pre-Check lanes to non-Pre-Check passengers, making the regular screening lines longer. 
To add to the angst, the State Department has issued a traveler's advisory, warning Americans to be on the look-out for terrorism even though there is no known specific threat against U.S. targets. The recent downing of a Russian jetliner and the attacks in Paris are contributing to heightened security at airports, train stations, and elsewhere.
Jump in the car
Driving is an option for shorter trips, of course, and the good news on that front is that gas prices are at their lowest pre-Thanksgiving level in seven years. The nationwide average price of a gallon of regular-grade gas sits at $2.09, a full 73 cents lower than at this time last year. As always with averages, you will find prices that are higher, sometimes much higher, and prices that are lower.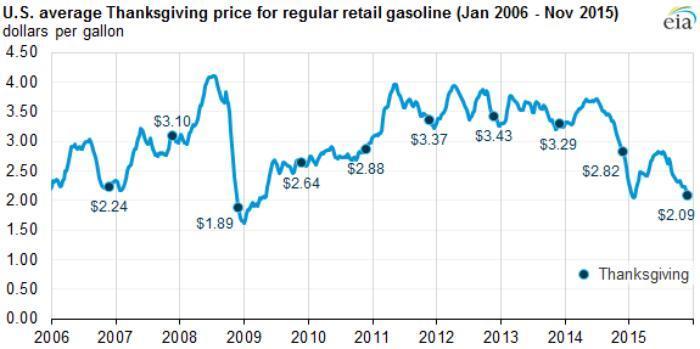 If you drive, here's something to consider: the National Highway Traffic Safety Administration (NHTSA) has found an alarming increase in traffic deaths for the first six months of the year.
NHTSA says the death rate is 8.1% higher than the same period last year. NHTSA chief Mark Rosekind calls the numbers "troubling" but cautions that they're still preliminary and no single cause has been established -- although distraction from smartphones and other gadgets is a prime suspect.
---