---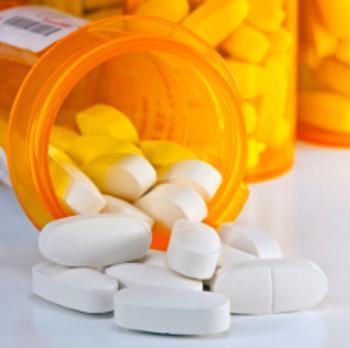 There are plenty of websites that allow you to type in a symptom to see what illness you might. But there aren't many sites that tell you if that symptom really results from an illness, or if it's possibly a side effect from a medicine you're taking. That's where eHealthMe.com comes in.
Johnson Chen, founder and CEO of eHealthMe, added a feature to the site called Symptom Checker, where users can determine if their symptom is possibly a drug side effect or something else.
"The symptom checker uses eHealthMe's healthcare big data analytic algorithms to study FDA data to find out the possible cause of a symptom," said Chen in an interview with ConsumerAffairs. "The results are personalized to the gender and age of the patient. It works in two ways: If only one drug is entered into the checker, two statistically likely results are generated -- a symptom from the drug and one from the condition."
In addition, the Symptom Checker provides a printed report that you can bring to your doctor, so he or she can get to the bottom of your symptom.
"The results are displayed in a way that when patients present them to doctors, doctors find it simple to determine whether the symptom is from a drug, a drug mix, a condition, or neither. The tool demonstrates how healthcare big data can be used to generate new and useful personal health information," Chen said.
Online resources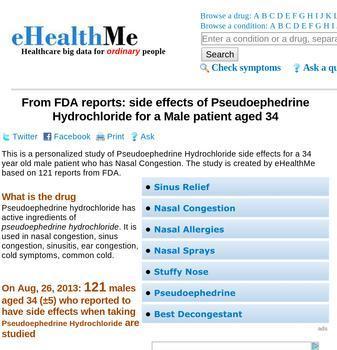 Even though you should never rely on a website for diagnosis or treatment, it's obvious an increasing number of people are going online to get medical information.
According to a study conducted by the Pew Research Center, 81% of adults in the U.S. used the Internet to get health information in the last year. And 35% said they went online to determine if they had a certain illness or not.
However, many folks still prefer to head to a doctor or clinic when they feel a symptom for the first time, as the Pew study shows that 70% of adults go to a health professional when they believe they're sick. And 60% receive support or information from a friend or family member.
The study also shows that 24% got their information from other people with the same condition.
Dr. Wendy Sue Swanson, who's a pediatrician at Seattle Children's Hospital, told the Los Angeles Times that patients should print out whatever they see online and bring it to their doctor.
"Many of my patients come in hesitant about vaccines because of something they heard online, but when I ask them who wrote it, they don't really know where they found it," she said. "What I want is families to grab it, print it and then we can look at it together."
Besides eHealthMe's site, there are a lot of others you may find useful. Like MyHealthChecklist.org, that gives you info on health screenings, vaccinations and tests you'll need.
HealthCentral.com, a site that's kind of a one-stop-shop for all sorts of medical information. And of course there's WebMD, probably the most popular of the medical information websites.
Chen says sites like these allow people to be better informed, which can affect the outcome of their treatment.
"Patients, especially those in the U.S., consume a lot of medication and the trend is ever increasing," he said. eHealthMe's symptom checker will complement existing checkers and offer patients new insights about the medication they are taking.
"In many industries, the more informed the consumers are the more satisfied they will feel for the transactions. In health care, assisted by our new symptom checker, the more informed the patients are, they will achieve better treatment outcomes and have a better overall quality of life."
---