---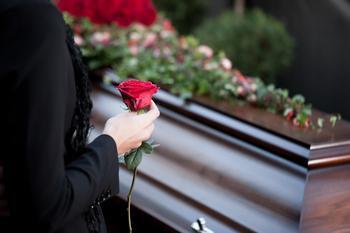 Two things in life are certain, death and taxes. Having just paid your taxes you might want to spend a little time planning for the other certainty. Fortunately, the Internet offers a growing number of handy tools to help.
As we recently reported, Google has announced a new feature that allows you to tell Google now what to do with your digital assets, such as Gmail folders, if you die or become incapacitated. It's a way around the problem of most online services refusing to release user IDs and passwords to survivors without making them jump through various hoops.
Do your own eulogy
Meanwhile, two St. Louis women have founded a website where you can record and upload a video eulogy to one day be played at your funeral. Alba Carrico, co-founder of myowneulogy.com, said the idea for the site came after attending funerals of friends' parents and noticing the eulogies were fairly generic, almost like obituaries.
"Sometimes the priest doing the funeral knows who you are but doesn't really know you," Carrico said. "We felt people should be able to leave their own eulogy and tell it the way you want to be remembered."
You could have your best friend or an older relative record your eulogy. But Carrico says most people record their own closing remarks.
"For example, I would be addressing the crowd at my funeral," she said. That's what we're trying to make people understand. That it's easier to say good-bye when you're healthy and you aren't really thinking about dying. We want people to feel comfortable when they say good-bye and tell people they love them."
Accessible through QR code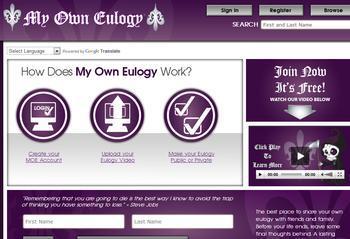 To make your eulogy accessible long after your funeral, you can link your video to a QR code that you can have placed on your headstone or urn so people can scan it and see your eulogy years after you're gone.
"We wanted to make our website like a YouTube for the afterlife, now," Carrico said.
The site has rapidly grown in less than a year of operation and Carrico and her partner are currently seeking crowdfunding through indiegogo.com to expand it.
Another site, DeathClock.com, tries to help you plan for the post-life experience by predicting the exact day you'll depart this earth. The site features a "death calculator," into which you enter your birth date, your sex, and "mode." That's a description of your outlook, whether you tend to be an optimist or pessimist.
It also asks whether you are a smoker and asks you to enter your body mass index (BMI). If you aren't sure, it provides another calculator to help you determine that.
Final departure date
With all that information, the calculator predicts your precise date of departure. In the case of your writer, it's July 15, 2041.
Before dying it's a good idea to make out a will. There are a number of online legal sites than can help you prepare a last will and testament. But if you're always on the go, you can even take care of it on your mobile device, using the MyWill app.
The 99-cent app, according to its developers, allows you to quickly make these final arrangements on your iPhone or iPad. It can be used in all states except Louisiana.
We do not, however, recommend do-it-yourself wills if you have assets beyond a few thousand dollars. You should consult an attorney to discuss the variables that affect your estate.
---