---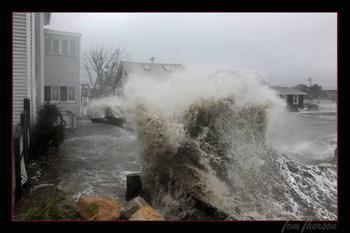 For most of recent history, the weather forecast has mostly been a ho-hum kind of thing. Maybe it will rain, maybe it won't. Or it might get hot. Or not.
But not anymore. The weather has been downright erratic the last few years, and the National Oceanic and Atmospheric Administration says that's not likely to change anytime soon. Its last-term spring weather forecast calls for continued drought in the Great Plains and Southwest, warmer than average temperatures nationwide and a high potential for floods.
Global climate change, in other words.
The agency's "U.S. Spring Outlook" is based on "current conditions of snowpack, drought, soil moisture, stream flow, precipitation, Pacific Ocean temperatures and consensus among climate forecast models," among other things.
And based on what it sees in those tea leaves, NOAA says this year's weather will be much like last year's and may even be a bit worse. Considering that last year saw record drought and ferocious storms of all kinds, that's not so encouraging.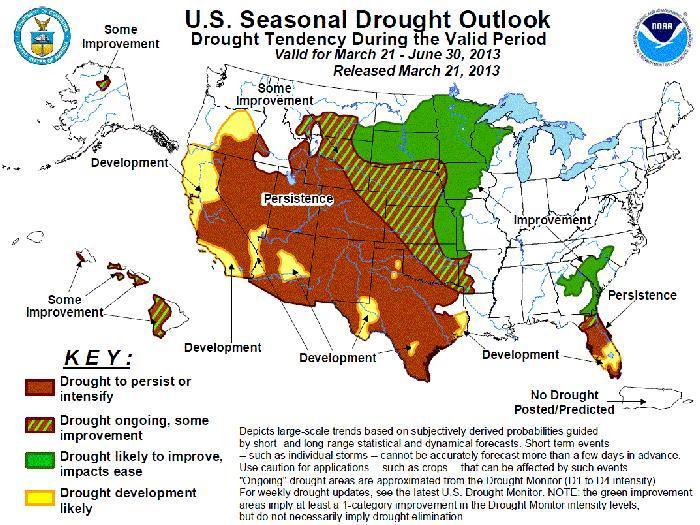 "This outlook reminds us of the climate diversity and weather extremes we experience in North America, where one state prepares for flooding while neighboring states are parched, with no drought relief in sight," said Laura Furgione, deputy director of NOAA's National Weather Service. "We produce this outlook to help communities prepare for what's likely to come in the next few months and minimize weather's impacts on lives and livelihoods. A Weather-Ready Nation hopes for the best, but prepares for the worst."
---