---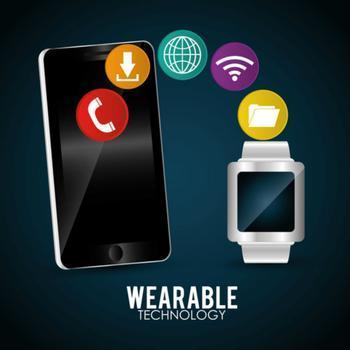 As predicted, wearable tech has been a big trend so far in 2016. At the halfway point in the the year, J.D. Power has found consumers with smartwatches are happiest with the Apple product while fitness tracker wearers give Samsung the highest marks.
The parallel reports measured the overall satisfaction with smartwatches among consumers who bought one within the last 12 months, as well as those who purchased a fitness tracker within the same time frame.
Both reports probed consumers on 11 factors. For smartwatches, consumers were asked about the ease of use, comfort, battery life, phone features, price, durability, display size, appearance, reliability, apps available, and customer service.
Consumers who owned fitness band trackers were quizzed on reliability, durability, ease of use, battery life, price, variety of features, comfort, styling and appearance, display size, apps available, and customer service.
The order of the categories match the priorities listed by the two groups of consumers. Their satisfaction was calculated on a scale with 1,000 points being the maximum.
Getting competitive
Kirk Parsons, senior director and telecom, media & technology practice leader at J.D. Power, says both fitness tracking and smartwatches are becoming more competitive, with more choices for consumers.
"It is important that device manufacturers focus on offering a product that is reliable at a price that is perceived as good value based on its features," he said. "Those that do so early in the game may improve their opportunity to increase satisfaction, customer loyalty and repurchase intention."
In the smartwatch competition, Apple scored 852, earning points for comfort, appearance, and ease of use. Samsung was not far behind, with a score of 842. It scored points for customer service, display size, and features.
Overall, customer satisfaction with smartwatches was in the middle, with a score of 847. The biggest complaint? Battery life isn't long enough.
Samsung satisfies
Among fitness trackers, Samsung led the field with a score of 859, earning points for comfort, reliability, and ease of use. Garmin was second with a score of 836, with owners praising its customer service, ease of use, durability, and reliability.
Overall, fitness trackers scored 829 on the customer satisfaction scale. Consumers who purchased them said they most often relied on online shopping websites and recommendations from family and friends in deciding which one to buy.
Consumers buy smartwatches primarily to be able to instantly access features on their smartphone by touching their wrist. Fitness trackers provide wearers with information about physical activity.
Forbes reports both categories of wearable tech represented some of the best deals during Amazon.com's second annual Prime Day sale this week, with a $219 smartwatch marked down to $159.
---