---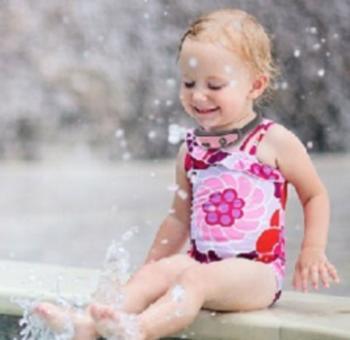 For parents of young swimmers, sitting pool- or oceanside may not be such a worry-free experience.
Drowning accidents can happen at any time, even in the presence of a lifeguard. In fact, 88% of drowning accidents happen under adult supervision. Crowded locations can make it especially difficult to spot a struggling swimmer.
Now, a new wearable may help ease parents' poolside worries. The SEAL Swim Safe wearable, which goes around a child's neck, was designed to "increase response time in those vital seconds when a child is in peril."
Drowning detection system
Via signals sent to a hub, the portable swim monitor lets parents know immediately if their child has been under the water too long.
And because each parent's definition of "too long" may be different, the alarm is customizable. Parents of novice swimmers may choose to program the alarm for 15 seconds, while parents of more skilled swimmers might set the alarm to go off after 45 seconds.
The SEAL Swim Safe wearable is already being utilized by YMCA centers across the U.S., Gizmodo reports.
The collars come in a variety of kid-friendly colors and can be purchased on Amazon.
---