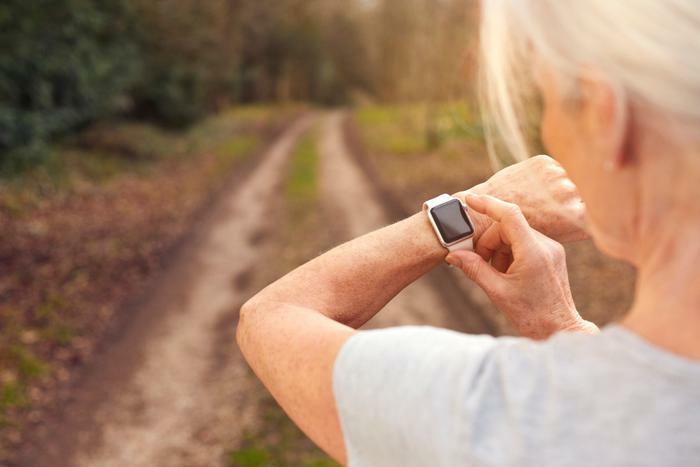 Fitness trackers and other types of wearable technology have gained a foothold with consumers in recent years. Whether it's a Fitbit, an Apple Watch, or some other device, people tend to like being able to track their daily activity. But researchers say devices like these can also help patients with serious health conditions. 
Researchers from UBC Okanagan recently conducted a study to test whether wearable devices could help doctors deliver better care to patients with Parkinson's disease. They found that these devices' tracking capabilities helped deliver more timely and accurate information that could be used to tailor health care, even from a distance.
"Even prior to the pandemic, telehealth helped deliver specialized care to patients living in remote and rural settings," said Dr. Daryl Wile. "But with the complex nature of Parkinson's, we wanted to enhance these appointments to better understand how movements vary throughout a patient's entire day."
Using devices to tailor care
The researchers came to their conclusions after working with Parkinson's patients who developed tremors or other involuntary movements. The participants were divided into two groups -- one that wore wearable devices and one that relied only on traditional face-to-face appointments.
The group of participants who wore the devices had their movements tracked throughout the study, and the information was sent throughout the day to their health care providers. That data was then analyzed and reviewed during telehealth appointments so that experts could identify the peak times that patients experienced Parkinson's symptoms.
"With the integration of accurate and reliable data from wearable devices, we were able to tailor a patient's medication to better manage their symptoms throughout the day," said Wile.
Wearing the devices also wasn't seen as a burden by the patients. They mostly reported positive experiences by being able to use them in conjunction with their telehealth appointments. The researchers say the results could help inform future health care options.
"There's definitely a strong case to leverage multiple technologies to improve a patient's quality of life and limit the added stress and cost associated with travel," said study co-author Joshua Yoneda.