---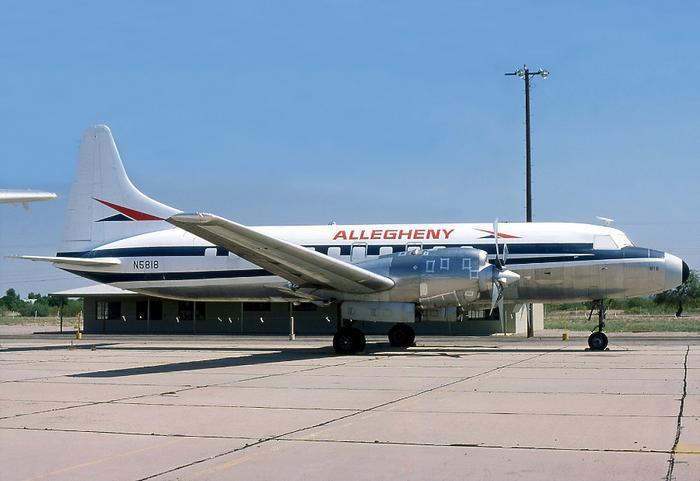 I tried to get aboard the last US Airways flight but fate wasn't having it. Officially, the last flight was a red eye that left San Francisco late Friday, Oct. 16 and arrived in Philadelphia the next morning.
I, on the other hand, was on what had been dubbed American Airlines flight 1927, leaving Los Angeles at 10:40 p.m. Saturday and arriving at Washington Dulles around 6:30 a.m. Sunday. I was a day late and one city pair off.
Maybe so but although my flight was technically an American flight,,it,left from LAX Terminal 6, which everyone knows is a US Airways terminal and was staffed by a crew that until a few hours earlier had been US Airways employees.
My flight west a few days earlier had left from a US Airways gate at Dulles and was flown by a US Airways crew. The airplane had already been painted in American's colors but still had a US Airways interior. We arrived at LAX Terminal 6, which was then still displaying US Airways logos. But it, along with most other US Airways flights, had been declared an American flight and carried an American flight number.
But aside from my scheduling miscues, things couldn't have gone more smoothly at LAX. My ride dropped me at Terminal 4, the American terminal. Checking the monitors, I was not surprised to find my flight leaving from Terminal 6 -- a,US Airways terminal just a few days before.
A brisk hike brought me to a deserted Terminal 6. There was no security line. None. TSA agents waved and smiled as I approached them and I was through in record time, strolling into a nearly empty terminal.
Bare bones schedule
The explanation? Many months ago, American chose Oct. 17 as the date when it would merge its reservations systems and finally begin flying as a single carrier instead of two carriers flying under common ownership. Hoping to avoid the disasters that have befallen other mergers, it canceled hundreds of flights for that date, in effect running a bare bones schedule for the first day, just to be sure there were no surprises lurking.
And so Oct. 17 became the day that US Airways employees and longtime customers would remember as the day the airline ceased to exist. Thus the explanation for that SFO-Philadelphia flight: it was given US Airways flight number 1939, the year that its predecessor, All-American Aviation, began flying air mail in Pennsylvania. It became Allegheny Airlines in 1952, later becoming US Air and then US Airways.
Along the way, it absorbed nearly too many regional carriers to count and today it was digesting its biggest catch ever -- American Airlines, becoming the nation's largest carrier. In an ironic twist, US Airways is giving up its identity but most of the top managers of the new American Airlines will be from US Airways and most airline analysts will tell you that it was US Airways that took over American, not the other way around.
Is the merger a good thing for consumers? Most consumer activists would say no, as it further reduces the number of large mainline carriers to a mere handful -- American, United, Delta and Southwest -- and doesn't exactly create a hotbed of seething competition.
But that's an argument for another day. Saturday was reserved for those of a nostalgic bent who noted that despite its long history, US Airways' most enduring moment came just a few years ago, in 2009, when Capt. Chesley "Sully" Sullenberger made a daring landing on New York's Hudson River when both engines failed after ingesting geese. All 155 aboard survived and Sullenberger became a legend, long with his employer.
Nothing like that happened on our dash from LAX to IAD. It was just another sleepy red eye.
---