---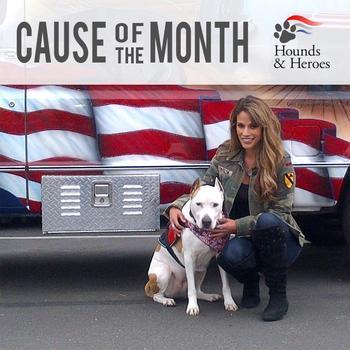 Here's a question: How does one shop with a purpose?
I'm not talking about shopping to fulfill a personal agenda, like being on a mission to buy that perfect end table for your den; I'm talking about shopping with a larger purpose in mind, like always trying to buy sustainable items or only choosing to patronize stores that are mindful of the environment and the local community.
Many times being a responsible and socially minded shopper is easier to do in a brick and mortar setting, as individual stores and chains will often create huge ad campaigns around the social causes they're involved in, which makes it easier for consumers to know what companies are doing in terms of donating to charities, having their goods made responsibly and having safe and fair working conditions for its employees.
But when it comes to buying stuff online, combining your desire to shop with your desire to join a particular cause isn't as easy, since many e-commerce sites focus solely on the products they sell, while spending much of their time trying to make it easier for you to buy and share items with others.
However, the website We-Care.com has taken a different approach and has tried to combine shopping with social responsibility by allowing consumers to participate in a cause through online shopping.
The benefit here is that consumers don't have to carve out a separate amount of time to donate to a cause, because a percentage of each purchase will automatically go towards whatever charity, drive, program, school or organization that you would like.
Here's how it works: Users have to first select their cause, because where you donate is completely up to you, as opposed to the site having a list of organizations and charities that you have to choose from.
Then you select from over 2,500 merchants and by accessing these merchants through the We-Care website, a portion of what you spend will automatically go to the cause that you selected.
Is it legit?
As with everything that looks a little too good to be true, there are drawbacks to We-Care.
First of all, donations made as part of a purchase through the site are not likely to be deductible on your income tax return. There's no definitive word on this as far as we have been able to learn but if you are planning to make a large deduction to a specific charity, you should do it directly to the charity and be sure to get a receipt that specifies you did not get any goods or services in return for the donation.
Then there's the question of whether the site plays by its own rules. The Web of Trust, a rating tool for websites, gives it a failing grade in four major areas -- vendor reliability, privacy, trustworthiness and child safety.
ASPCA's website has a We-Care link, which shows the social site is working with reputable organizations. That lends it at least some credibility.
Also Oprah Winfrey and others have used We-Care to draw attention to various social causes and events, for whatever that's worth.
---