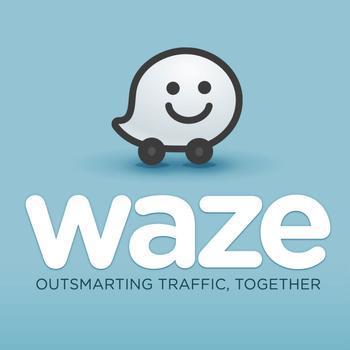 Back in February, Waze announced that it would be expanding tests of its ride-sharing app to several U.S. cities. And now, after a series of successful tests in the San Francisco Bay area and its home country of Israel, the company says it will be rolling out its service to consumers throughout California.
The Los Angeles Times reports that Waze's carpooling app will be available to California travelers on June 6. Passengers who are looking to carpool with drivers going in the same direction can download the app, called "Waze Carpool," to request a ride.
Although it hasn't released any test data in the last year, the company says that the app has been "thriving" in its test markets and is ready for the California rollout. Although Waze does not currently take a commission of rides scheduled on its app – a major departure from other ride-sharing apps that has driven down costs – Waze's head of carpool Josh Fried says that might change over time.
"In the future when we think the service is operating at a quality that warrants a commission, we'll add a commission," he said.
Cheaper than other services
Despite the prospect of future commissions, one of the main drawing points for Waze Carpool is that it is much cheaper than other ride-sharing services like Uber and Lyft. The company boasts that riders pay no more than the IRS' mileage reimbursement rate of 54 cents per mile, and all of that money currently goes to the driver.
The service also takes a much looser stance when it comes to its drivers, saying that they are not employees or private contractors. Because users of the app are only looking for travelers going in the same direction, drivers currently don't need a commercial car license to pick up passengers.
Drivers also don't need to jump through too many hoops to start making money. There's still a measure of safety for passengers since drivers can upload a photo of themselves to the app and can be rated, endorsed, and judged by past passengers, but Waze does not require a background check.
"In terms of vetting drivers, they're not our employees or independent contractors. They're regular, everyday drivers," explained Fried.
Not an on-demand service
Waze Carpool also differs from other ride-sharing services in that it is not intended to offer a ride-on-demand service. Users looking for an instant ride could luck out if there is a driver available in their area going in the same direction, but reports suggest that it is better to request a ride hours, or even days, in advance to have a better shot of being picked up. Anyone who has the Waze app can sign up to be a driver.
Waze says that its app is committed to fighting traffic by reducing the number of cars on the road, and that it looks forward to providing its service to Californians.
"No longer will Californians be held captive by their horrific commute…Join us in working to together to fight daily traffic, improve our commute, help protect the environment and save a little money," the company said in a blog post.