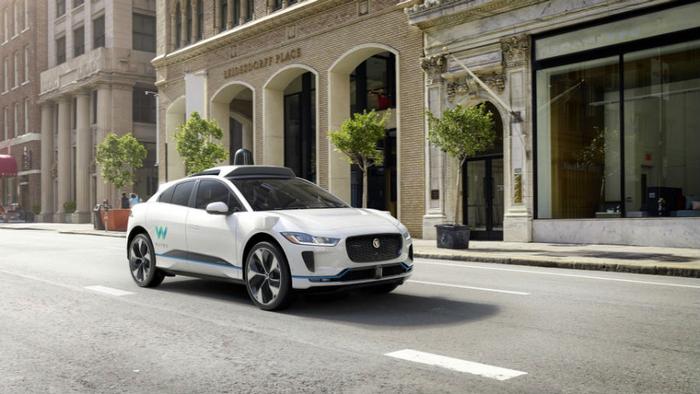 Waymo, a subsidiary of Google's parent company Alphabet, has received a permit to test fully autonomous vehicles on California roads without a safety driver behind the wheel.
The testing will take place in a limited number of communities: parts of Mountain View, Sunnyvale, Los Altos, Los Altos Hills, and Palo Alto.
"We know this area well: it includes the headquarters for Waymo and our parent company, Alphabet," the company said in a blog posting. "Mountain View is home to more than a dozen autonomous vehicle companies, and has supported safe testing for years."
The company said its permit from the California Department of Motor Vehicles (DMV) includes day and night testing on city streets, rural roads and highways with posted speed limits of up to 65 miles per hour.
Testing in all sorts of conditions
Waymo said its vehicles can travel safely without a driver in fog and light rain, and it expects to test under those conditions. The plan is to gradually begin driverless testing on city streets in a limited area and, over time, expand the test region.
It's likely that the driverless cars will at some point encounter a situation it doesn't understand. When that happens, Waymo says the vehicle will come to a safe stop and won't resume its route until it understands what it should do.
Eventually, Waymo expects to be providing rides to consumers, but during the initial testing phase, riders will be limited to Waymo employees. The company said it will follow roughly the same testing protocol it adopted in Arizona.
Rule change
California became an attractive testing ground for autonomous vehicles earlier this year with California DMV changed rules to allow autonomous vehicle testing on public roads. The new rules are among the most liberal, allowing vehicles without steering wheels, brake and accelerator pedals, and mirrors.
In a statement to the media, California DMV Director Jean Shiomoto said the state had been working to accommodate driverless car companies for a number of years but will continue to emphasize safety at the technology evolves.
In late 2016, the state took a firmer stance with Uber, ordering its self-driving cars off the road because they lacked a special permit classifying them as test vehicles. Unable to resolve its differences with the state, Uber moved its test vehicles to Arizona.
The company suspended its testing earlier this year when one of its cars struck and killed a pedestrian.