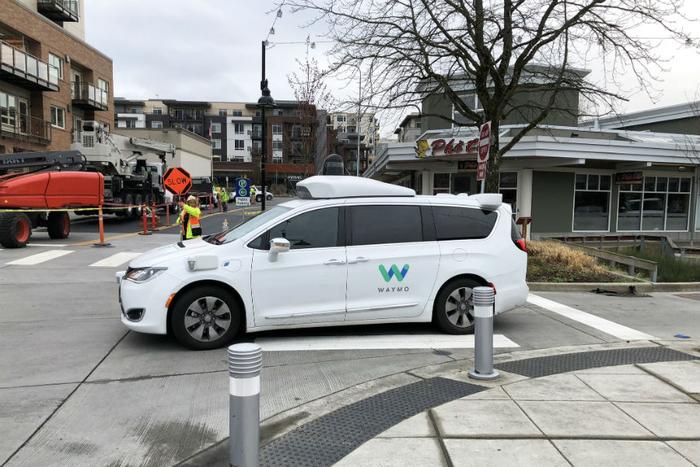 Though Waymo has yet to reveal what it would charge consumers to ride in a self-driving taxi, Google's self-driving car unit began testing trip fares with riders in preparation for its official launch in Phoenix.
While Waymo insists these figures are nothing more than placeholders, the early findings show that they line up with the likes of Uber and Lyft.
"All rides are free for volunteers, but the Waymo app recently started to show hypothetical prices," reports Bloomberg. "A view of the app by Bloomberg News offers the first indication of Waymo's early experiments with pricing. A ride to Kayla's nearby school shows up as $5, for example, while a long 11.3-mile trip lists a cost of $19.15. That's similar to the cost of a ride from Uber Technologies Inc. or Lyft Inc., and cheaper than a local taxi."
However, a spokesperson also emphasized to Bloomberg that the prices were just placeholders, as the company continues to get feedback from early riders and "does not reflect the various pricing models under consideration."
The move does signify that Waymo is inching closer to launching its self-driving car operation. The company is believed to be launching its for-profit taxi service with a fleet of hundreds of self-driving Chrysler Pacifica minivans. The company will be testing vehicles in Phoenix, San Francisco and the Bay area, Detroit, Atlanta, and Kirkland, Washington.
Waymo and public transit
In an effort to connect workers and residents to mass transit, Waymo also announced a new partnership with Phoenix's regional public transportation agency. In working with the Valley Metro Regional Public Transportation Authority, Waymo hopes to "explore mobility solutions that use self-driving technology to better connect travelers with the city's existing buses and light rail."
Starting this month, Waymo will start offering employees in the Valley Metro area rides to and from public transportation. Ride-hailing services will also be available to Valley Metro RideChoice travelers, which "negotiates deals with taxi companies and subsidizes rates to cover groups traditionally underserved by public transit," according to The Verge.
"This will form the basis of joint research to evaluate the adoption of Waymo technology, its impact, and its long-term potential to enable greater access to public transit," the company said.