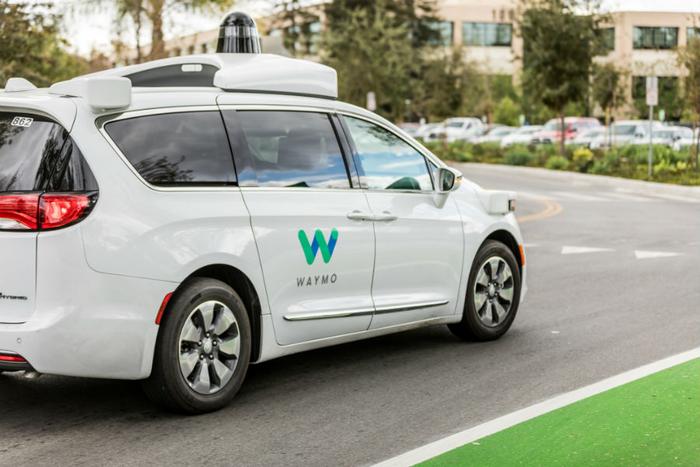 Waymo is breaking with tradition and releasing a large amount of data about its progress in developing autonomous vehicles, which may be interpreted as a sign of confidence. In its latest step, it has released some of its high-resolution sensor data to researchers.
The company, a division of Google parent company Alphabet, has made public some datasets that follow actual road tests. Released in 20 second clips, the data will give researchers the information they need to create models showing how Waymo vehicles will fit into a normal road environment.
"To me, it's a bit of a labor of love," Drago Anguelov, Waymo's head of research, told reporters. "I think that also creating such a data set is a lot of work. And it takes many months to label the data, ensure that all the relevant parts are to the highest standards that one expects, making sure that the right utilities are available for researchers to be able to make progress without being hamstrung."
Not so secretive
Autonomous vehicle companies have, from the start, closely guarded their data as trade secrets. But in recent months, that has appeared to change.
In March, rival Aptiv dumped a significant amount of data into the public domain. Uber and Cruise, working with General Motors, have also made their AV visualization tools public.
Waymo, meanwhile, is testing its cars in more extreme weather conditions. The company recently shifted some of its road testing from arid Arizona to Florida, where afternoon thundershowers are a summertime fixture.
Extreme testing conditions
During hurricane season, Miami is one of the wettest cities in the U.S., averaging an annual 61.9 inches of rain and experiencing some of the most intense weather conditions in the country.
"Heavy rain can create a lot of noise for our sensors," the company wrote in its blog. "Wet roads also may result in other road users behaving differently. Testing allows us to understand the unique driving conditions, and get a better handle on how rain affects our own vehicle movements, too."
The company says it will spend several weeks testing the cars on a course in Naples, Fla., choosing the rainiest season of the year for the tests. Later, tests conducted on Miami streets will use human drivers behind the wheel.