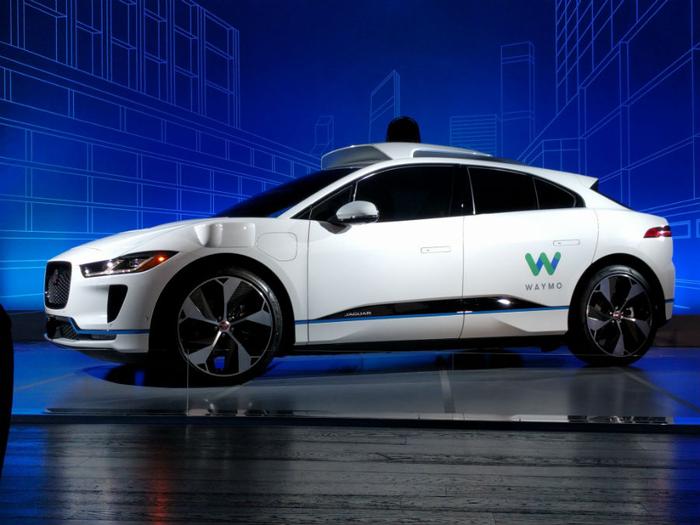 Waymo, Google's self-driving car arm, has announced that it plans to turn the new Jaguar I-Pace electric SUV into a self-driving luxury taxi.
The joint venture with Jaguar will start testing in Phoenix, Arizona this year. The high-end SUVs will operate alongside the company's existing self-driving Chrysler Pacifica Hybrid minivans and Lexus 450h SUVs. Consumers will be able to request rides using a smartphone app.
"We want to build a self-driving car for every passenger and every trip," Waymo CEO John Krafcik said at a press event at Chelsea Piers in New York City.
The companies said they expect as many as 20,000 of the all-electric crossover SUVs to comprise Waymo's fleet of autonomous taxis in two years' time, with the goal of serving a potential 1 million trips a day.
Testing in Arizona
Arizona's favorable weather conditions have made it an ideal location for companies to test self-driving car services. However, one of Uber's autonomous vehicles was recently at center of the first fatality resulting from a self-driving vehicle mishap.
A week after the incident, Uber suspended all of its autonomous vehicle testing operations. Arizona governor Doug Ducey ordered an indefinite suspension of Uber's public road testing of driverless cars in the state.
But other companies, including Waymo, are still testing -- and Waymo is the only company that has vehicles on the road with no human backup drivers in the front seats to take over in an emergency.
In response to questions about the accident, Krafcik referred back to Waymo's previous comments on the matter, which stated that Waymo's technology is "robust enough" to avoid a crash like Uber's.
"We made some comments over the weekend over the situation in Arizona, and those comments suffice for now," said Krafcik. "Today, we're talking about moving forward into the future with technology we're very confident in, with the I-PACE, and integration of our driver with I-PACE is a safe benchmark for the world."