---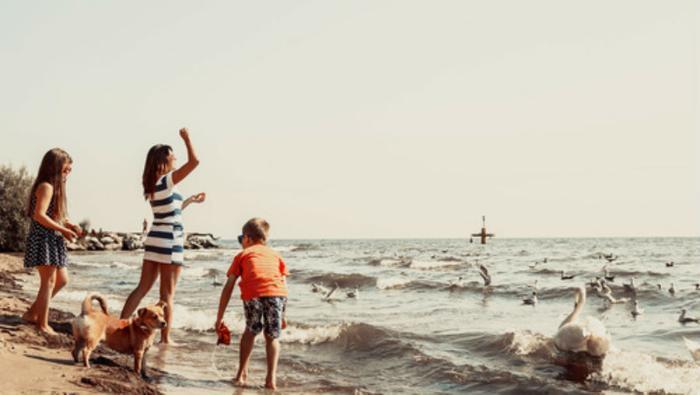 Will you and your family be setting out to enjoy some fun in the sun over the Labor Day weekend? If so, chances are you'd like to make the trip as safe as possible.
The water is often a focal point of a day spent at the beach, but it has its share of safety risks. Before taking a dip, parents and kids should be aware of certain dangers that could arise.
To help ensure you and your kids stay safe in the water, Amie Hufton, instructional assistant professor in physical education at Texas A&M University at Galveston offers the following tips.
Water safety tips 
The last trip of the summer should be memorable for all the right reasons. Avoid landing yourself in potentially dangerous situation by taking these precautions.
Avoid alcohol. Mixing alcohol with swimming isn't recommended as it can lead to drownings. In fact, studies show that 50% of all drowning victims over the age of 13 were found to have a high blood-alcohol content.
Steer clear of the rip current. One of the biggest dangers swimmers face is the rip current, says Hufton. Rip currents are the result of water from the beach being channeled away from the shore. These strong currents can be dangerous to inexperienced swimmers. If you think you may be in a rip current, don't try to swim against it. Instead, calmly float or tread water in a direction that parallels the shore.
Never swim alone. Swimming with others is much safer than swimming solo. Use the buddy system and have kids watch over each other in the water.
Remain in view of the lifeguard. When out in the water, Hufton recommends making sure you can always see a lifeguard. Prior to taking a dip, it can be wise to ask the lifeguard how conditions are.
Wear a lifejacket. Not just any lifejacket or plastic raft will do; a Coast-Guard approved lifejacket is best, especially for novice swimmers. Hufton adds, "Be aware that currents and offshore wind may move floating objects quickly away from the beach."
Stick close to the kids. Busy beaches make it easy for kids to get lost. If kids do wander off, start by following the path they're most likely to take. Hufton says kids are most likely to walk away from the sun and with the wind.
---