---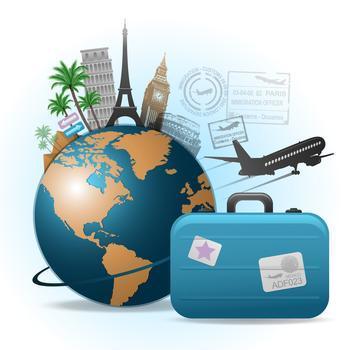 Everyone is looking for a travel deal, whether it's a cheap air fare or half-price on a four-star hotel. But don't let your search of a bargain blind you to the growing number of travel scams.
The travel industry pulls in billions of dollars each year and the cost of everything travel-associated is going up. That's a big advantage to a scammer, who knows consumers are more motivated than ever to save on a vacation.
MarkMonitor, a company that protects businesses from cyber-criminals, says the scams are growing day by day. Consumers, the company says, need to be able to recognize a bogus travel offer when and if it comes their way.
The phony ticket voucher
For example, you might be offered an airline ticket voucher – particularly a non-refundable voucher – at an unbelievably low price. But when you arrive at the airport to board your flight, you find out the voucher is a fake. Not only is your trip ruined, you're out the money you spent on your "bargain."
Sometimes the scammer just wants your user name, password and credit card information. They use the tried and true method of phishing – sending you an email that appears to be from a legitimate travel site.
It just requires you to log in and provide your credit card information, which the scammer steals. The site might also download malicious code to your computer.
Association that doesn't exist
Watch out for this one: a website displays a well-known company logo, suggesting a corporate relationship with a brand you know and trust. It makes you less skeptical of this new company you've never heard of.
But there is no association with the well-known company. MarkMonitor says these sites could be selling anything from counterfeit luggage to tours that lead nowhere.
"Cybersquatting" is a common way of tricking consumers in search of a deal. The scammer registers a domain name that is almost identical to a well-known site, but just misspells it slightly. The consumer who misspells the domain name gets diverted to an illegitimate website.
Cybersquatted sites can post a wide variety of threats, from counterfeit products to phishing sites. They all have one goal, however, and that is to scam consumers.
What to do
MarkMonitor CEO Frederick Felman says there are a number of ways consumers can protect themselves from these schemes. For starters, pay attention to the domain name that appears in your address bar. Make sure it reflects the site you are seeking.
The site itself can be a dead give-away. Scammers aren't always good web designers. The bogus site might look professional at first glance, but look closely. A misspelled word or typo or two could identify it as a fraudulent copy. Also, a fraudster probably isn't going to bother having a privacy policy. Any legitimate site will.
Finally, be skeptical of really low prices. Yes, travel businesses do offer discounts but they don't give away the store. The old adage "if it sounds too good to be true it probably is" holds true in these cases.
Consumers spend $855 billion a year on travel and scammers are working hard to get a slice of that market. Don't let them do it at your expense.
---