---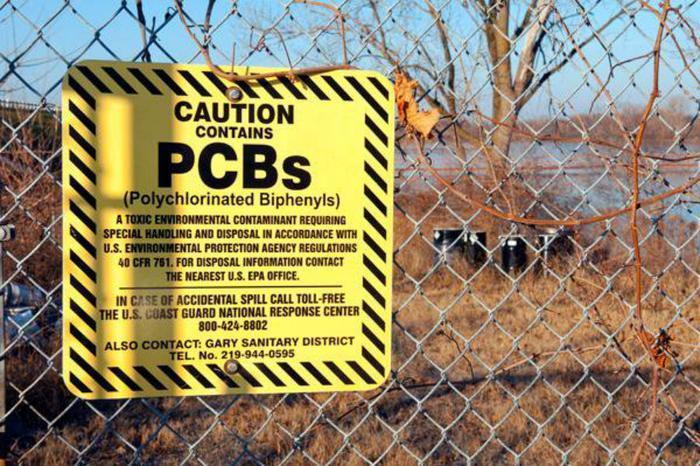 The state of Washington has taken aim at Monsanto – the agrochemical company that has caught the ire of millions over its use of biochemicals. According to a report from Consumerist, the state has sued the company because of its decades-long use of polychlorinated biphenyls (PCBs).
PCBs were banned in 1979 after they were found to be toxic, but Washington officials say Monsanto was aware of their harmful effects well before that time and continued producing them anyway, leading to the pollution of state waterways. Washington Governor Jay Inslee says the chemical is so pervasive that it can be found nearly everywhere.
"Monsanto is responsible for producing a chemical that is so widespread in our environment that it appears virtually everywhere we look — in our waterways, in people and in fish — at levels that can impact our health. It's time to hold them accountable for doing their fair share as we clean up hundreds of contaminated sites and waterways around the state," he said.
Prior knowledge of dangers
In its lawsuit, the state spells out the negative effects that PCBs can have on the environment and people. "In humans, PCB exposure is associated with cancer as well as serious non-cancer health effects, including injury to the immune system, reproductive system, nervous system, endocrine system and other health effects. In addition, PCBs harm populations of fish, birds and other animal life," the complaint states.
It goes on to say that Monsanto was the sole manufacturer of PCBs for over 40 years, between 1935 and 1979. It alleges that the company knew the chemicals were toxic but "concealed these facts and continued producing PCBs until Congress enacted the Toxic Substances Control Act," which banned PCB production in 1979.
As evidence, the state points to a 1967 company memo where company officials stated that there was "no practice course of action that can so effectively police the uses of the products to prevent environmental contamination." Still, it continued to manufacture and push sales of the chemicals for more than a decade.
Profits over people
The suit cites another report that makes it clear that Monsanto put profits before the health of citizens. In a report to the Corporate Development Committee, Monsanto says that discontinuing production of Aroclor – the brand name under which PCBs were sold – was unacceptable, saying that "there is too much customer/market need and selfishly too much Monsanto profit to go out.
If successful in its suit, the state will look to claim hundreds of millions in damages. Damages will be assed based on the damage done to natural resources, the economic impact made on the state and its residents, and any future costs associated with the presence of PCBs.
--------------- 
Update: In a statement emailed to ConsumerAffairs, Scott S. Partridge -- Vice President of Global Strategy at Monsanto -- defended the company and addressed the lawsuit:
"This case is highly experimental because it seeks to target a product manufacturer for selling a lawful and useful chemical four to eight decades ago that was applied by the U.S. government, Washington State, local cities, and industries into many products to make them safer," he said. 
"PCBs have not been produced in the U.S. for four decades, and Washington is now pursuing a case on a contingency fee basis that departs from settled law both in Washington and across the country. Most of the prior cases filed by the same contingency fee lawyers have been dismissed, and Monsanto believes this case similarly lacks merit and will defend itself vigorously."
---