---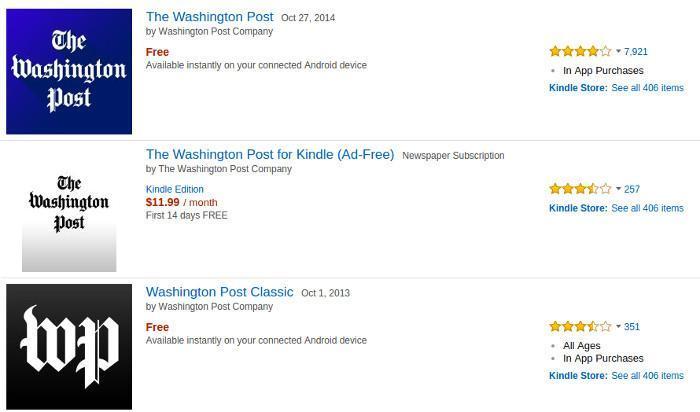 "The Post should just go ahead and tell its home delivery customers to go to hell," one angry subscriber posted recently in the Washington Post's comments section, complaining that he had just missed the 10:30 a.m. deadline to have his missing paper re-delivered.

Trying to suspend delivery or report a missing paper requires navigating a maze of menus or voice mail prompts. Customers complain that this often leads to a sullen and unapologetic response that only annoys them further.
One subscriber complained he searched for 15 minutes trying to find an online form or phone number where he could report that his paper had not been delivered. An online response by a Post employee informed him that the information is on Page A2 everyday, which is not much help to those whose paper was not delivered that day.
Many had thought the situation might improve when Amazon founder Jeff Bezos bought the paper but if so, no one has noticed. Instead, home delivery subscribers will now be subsidizing even more online readers.
Free and unlimited
Amazon has announced it is offering dirt-cheap or even free online Post subscriptions to its tens of millions of Prime members. They'll get free unlimited access to The Washington Post National Digital Edition, a subscription usually retailing for $9.99 per month. After the first six months, Prime members can pay a discounted monthly subscription rate of only $3.99, a savings of 60% per month.
This irks home delivery subscribers in the Washington area, who pay hundreds of dollars a year.
"Offering free access to new subscribers through Prime allows us to connect with millions of members nationwide who may not have tried The Post in the past," said Steve Hills, President and General Manager, The Washington Post.
Amazon is thought to have as many as 40 million Prime members, some of whom may even read a newspaper now and then. The Amazon move, though, is said by industry analysts to be aimed more at those who get their news from Facebook, Apple News, Snapchat, and other non-traditional sources.
---