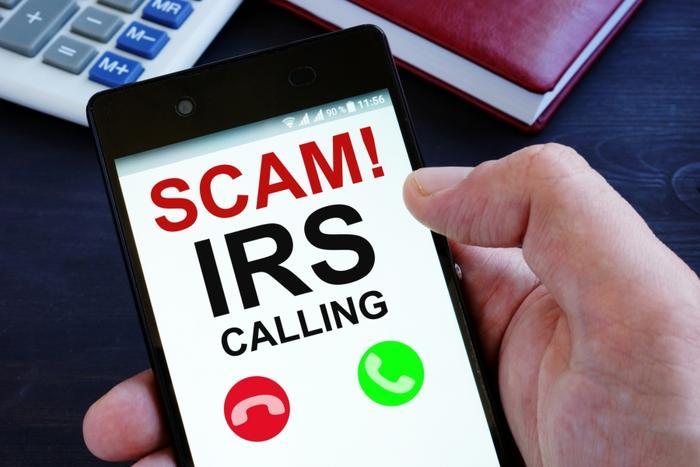 This tax season has been full of scams, and as the April 18 filing deadline is approaching in just a few weeks, the Internal Revenue Service (IRS) is rounding up 12 of the worst ones, known as the "Dirty Dozen." 
One such scam that taxpayers should be aware of involves identity theft. The IRS is warning taxpayers to be mindful of any offers they receive to help them set up online accounts for the government website; these are almost always scammers trying to steal personal information. 
"Scammers are coming up with new ways all the time to try to steal information from taxpayers," said Danny Werfel, IRS commissioner. "An online account at IRS.gov can help taxpayers view important details about their tax situation. But scammers are trying to convince people they need help setting up an account. 
"In reality, no help is needed. This is just a scam to obtain valuable and sensitive tax information that scammers will use to try stealing a refund," he continued. "People should be wary and avoid sharing sensitive personal data over the phone, email, or social media to avoid getting caught up in these scams." 
Following the same script
As Werfel explained, these scams typically follow the same kind of script. Taxpayers will often see third-party ads, or be contacted directly by a third party – online, over the phone, or through email -- with the goal of "helping" them create an online account on the IRS website. 
For anyone setting up one of these accounts, personal information is necessary: Social Security numbers, email addresses, photo IDs, etc. Once a taxpayer accepts "assistance" from the scammer, the scammer then gets access to all of this personal information. It's not uncommon in these situations for scammers to sell taxpayers' personal data to other scammers.  
This is a risk for a few reasons. The scammers can use your personal information to steal your tax refund or steal your identity to open credit cards or apply for loans. 
However, the IRS wants taxpayers to know that creating these online accounts doesn't require any assistance. The website will automatically direct users to complete the process step-by-step, and taxpayers have all of their own personal data to complete the required fields. 
Report scams
While there has been no shortage of scams this tax season, the IRS is encouraging taxpayers to report any encounters they experience with scammers. 
Phishing activity can be reported to phishing@irs.gov, or to the Treasury Inspector General for Tax Administration at 1-800-366-4844. 
Taxpayers can also complete Form 14242 (Report Suspected Abusive Tax Promotions or Preparers) and mail it to the Internal Revenue Service Lead Distribution Center, Stop MS 5040, 24000 Avila Road, Laguna Niguel, California, 92677.