---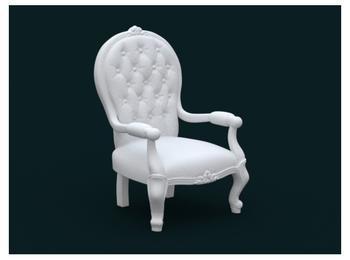 Okay, I admit it. I'm kind of the artsy fartsy type and I get extremely excited anytime I get to be creative, which happens to be everyday thanks to my job and probably one of the biggest perks of being an artsy type is belonging to a massive community of creative people that has everyone from painters, actors, poets, photographers, musicians and more.
I have an equal amount of respect and admiration for all creative types and oftentimes I wish it was me that came up with one of their great ideas or concepts, but probably the people that I'm most blown away by are designers who are able to take a mere idea and bring it to three-dimensional life.
It's safe to assume that many people are like myself in that they might be able to put together a song or they might be able to draw something if they had to, but when it comes to creating beautiful buildings, cool-looking furniture or intricate sculptures, many of us wouldn't even dare try, not because we don't possess any good ideas, it's mainly because we don't have access to the right kind of technology.
Shapeways.com bills itself as the "world's leading 3D printing marketplace and community," and whether that's true is arguable, but one thing Shapeways has going for itself is that it's one of the first Internet companies to jump into the 3D printing industry and offer a way for everyday consumers to take advantage of it.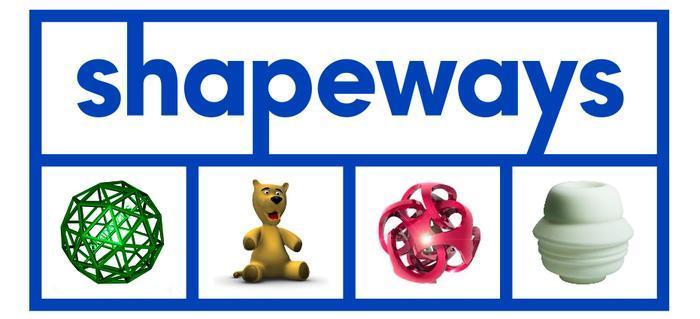 Quite simply, Shapeways is to designers what websites like KitsyLane.com are to jewelry makers, in that people can sell their own designs over the Internet.
Not just design
But instead of being able to sell just a statement necklace or being able to offer a cool-looking bracelet to someone, you can actually put together just about anything your mind can come up with, as long as it's under a certain size. From there, you can have it printed and shipped to either yourself or someone who's willing to pay good money for it.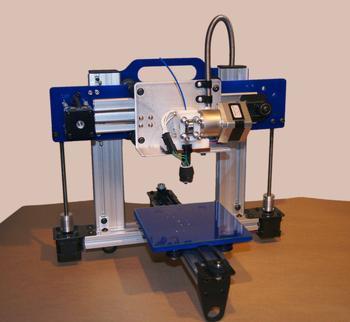 In case you're unfamiliar with 3D printing, it's the concept of taking the blueprints of any design from just about any object and duplicating it through the use of a specially made 3D printer. We offered a full story on it last year, when the concept was just starting to hit mainstream consumer realms.
The idea behind Shapeways' approach is to capture people who may be interested in 3D printing, but don't have the funds or interest in purchasing their own 3D printer, which can easily go for thousands of dollars.
To get started, one must first create an account and then you can pretty much start designing products after that, but obviously the more challenging part for some people will be to actually create the designs.
If you're already familiar with 3D printing in terms of what materials to select and how to properly specify the dimensions of an object, you can jump from the signing-in phase to the design phase, and choose to either have your product shipped to you or placed into Shapeways' store for sale.
The company will determine a price for your object based on design, size, and materials and shipping costs, all included in the price, which will be listed next to your design once it's available for purchase.
User-friendly
In terms of the general Internet reviews about Shapeways and how easy it is to create stuff, most people have given the site pretty good ratings for being user-friendly for people who know about 3D printing and for those who don't.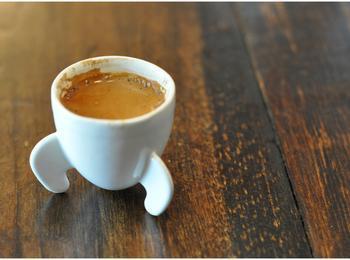 As far as the quality of the objects you're designing, they seem to be pretty well-made and sturdy according to some who have received products through the mail already.
For those who are not in the know about 3D printing, Shapeways has a bunch of tutorial links that users can click on for help and you can post your questions in the community forum and other users will be able to give you instruction, but if you would rather have another Shapeway user actually create a design for you, you can do that too.
In addition, the site suggests a handful of 3D modeling packages like Rhino, Blender and Maya, which can help walk you through the process of 3D printing from A to Z if need be.
Some of the previous reviewers of the site complained about how long it takes to get finished products shipped, which can be anywhere from 10 to 21 days, depending on the type of material you use for your object.
And although people these days are making a lot of things through 3D printing, users aren't allowed to print any weaponry or distasteful material of a sexual nature. Doing so will get your design automatically removed by the company.
Next big thing
A lot of experts are saying that 3D printing is the next big thing that will dramatically shift manufacturing, commerce and trade in the very near future and if you've been paying attention during the last couple of years, you've probably noticed more and more people talking about this huge shift in technology.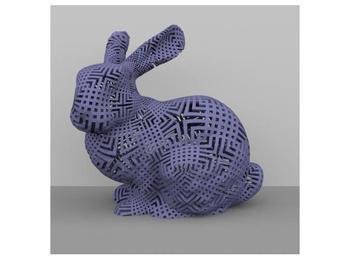 So before 3D printing becomes mainstream and a normal part of our society, which it probably will very soon, using Shapeways is a good way to start tinkering around with the overall concept.
Additionally, the site does a decent job of creating a bridge between the idea of design and the average consumer who normally might not give 3D printing a try.
And the site can be useful for the experienced designer who wants to sell products, but doesn't have the proper technology to do 3D prints, which is a definite plus for the site.
Whether Shapeways grows into a major destination for consumers remains to be seen, but if it could somehow cut down on some of its delivery times, it would not only help the site, it would probably attract more users too.
It'll be interesting to see where the concept of 3D printing goes from here.
---