---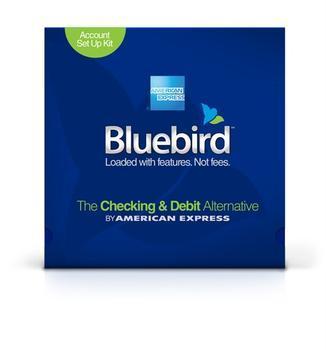 Bluebird, the debit and checking alternative for "unbanked" consumers offered by Walmart and American Express, is adding FDIC insurance coverage and new funding options.
It's estimated that more than eight percent of American consumers are "unbanked," meaning they do not have a bank account, forcing many to use expensive check-cashing services offered by currency exchanges and retailers.
The Bluebird card is intended to provide many personal financial services at lower cost and with less financial risk than non-bank providers. Significantly, the addition of Federal Deposit Insurance Corporation coverage means that Bluebird account holders will now be eligible to receive direct deposit of Social Security and military payments and tax refunds.
Bluebird is also adding "no overdraft" check writing. Bluebird Members will have the ability to order Bluebird checks that they can use to pay bills and make purchases without worrying about insufficient funds or incurring overdraft fees because funds are set aside during the pre-authorization process
Customers can also balance their Bluebird checkbook in real-time with pre-authorized check writing, add checks to their Bluebird account by mail and add funds up to $100,000 annually.
"When we launched Bluebird last October, we were focused on serving the tens of millions of Americans who are not well served by the traditional financial services industry. The unbanked, underbanked, and the unhappily banked are beset by onerous fees and numerous inconveniences," said Dan Schulman, group president, Enterprise Growth at American Express. "Today's announcement, which reflects feedback from consumers, advocacy groups and government officials, represents the next set of enhancements that further distinguish Bluebird from other financial services options."
For more information, see https://bluebird.com/faqs#fdic
---