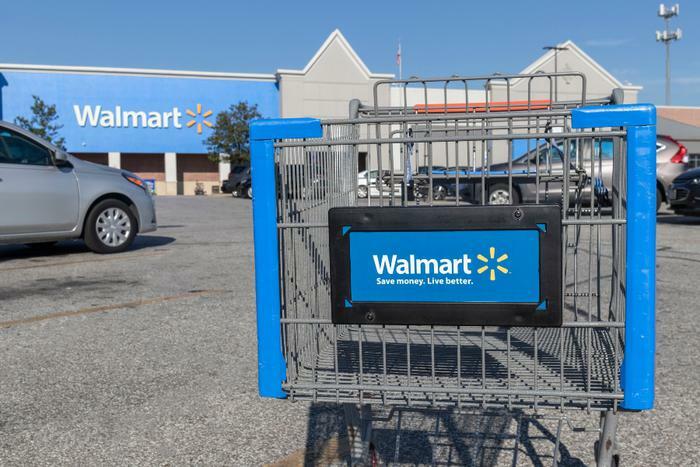 Walmart is going on a massive hiring spree. By the end of April, the big-box retailer says it will hire more than 50,000 workers – a push that will make it the largest private employer in the U.S.
In addition to the 3,000 jobs it recently announced for its home delivery service, the new jobs will cross other company lines. That includes more store employees, personal shoppers for the company's advertising and health businesses, and positions in its expanding direct-to-refrigerator grocery delivery service. 
One of Walmart's biggest employment pushes will happen in its technology sector, Walmart Global Tech, where the company plans to hire more than 5,000 associates globally. Many of those jobs will be located in Toronto and Atlanta, two cities with an abundance of tech talent and large numbers of existing Walmart employees.
Increasing wages to compete for workers
Walmart is not alone in looking for employees; consumers can hardly drive a couple of miles without seeing a few "now hiring" signs. But it might have to increase its pay rate if it's going after the same pool of job seekers that Amazon, Target, and Costco are.
At present, workers start out at. $16 per hour at Costco, $15 per hour at Amazon, and up to $24 per hour at Target. In comparison, the base rate at Walmart is $12 per hour.
Not withering away from its competitors' wage hikes, Walmart spokeswoman Anne Hatfield told CNBC that the company's magnitude gives employees the chance to move into higher-paying roles. She said hourly pay is as much as $26 per hour for "team leads" at company stores. At distribution and fulfillment centers, pay starts at $16 per hour for supply chain workers' but can rise as high as $30 per hour.
Because competitors are upping their benefits game, Walmart is stepping up its benefits too. Like Target, Walmart recently added a college tuition perk via its Live Better U program.