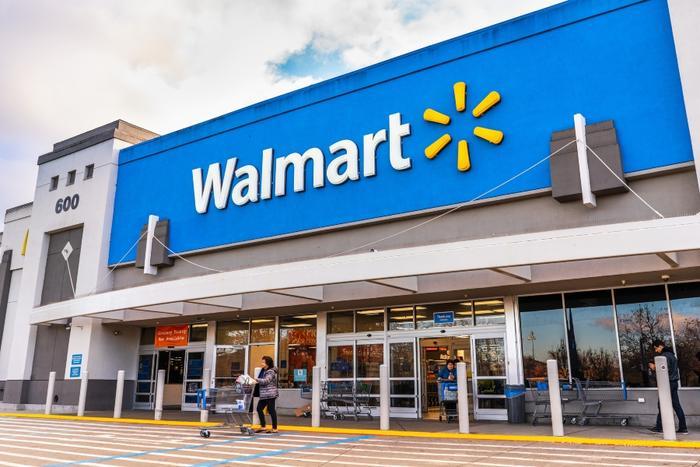 Walmart's response to COVID-19 has moved up a notch. The retailer issued a new mandate on Wednesday afternoon that will require all shoppers in both Walmart and Sam's Club stores to wear a face covering.
The change will go into effect starting Monday, July 20, to allow customers time to prepare. 
"While we're certainly not the first business to require face coverings, we know this is a simple step everyone can take for their safety and the safety of others in our facilities," said Dacona Smith, Chief Operating Officer, Walmart U.S., and Lance de la Rosa, Chief Operating Officer, Sam's Club in a news release.
Expect two other changes
The chain says there's two related changes customers should be prepared for. 
Health ambassadors: The first change is the addition of the role of Health Ambassador. The company plans to station these employees near store entrances to remind those without a mask that they'll need to adhere to the policy to gain entrance. The company said that the ambassadors will be easily identifiable by their black polo shirts and will try to find a solution for any customer who shows up at a store without a face covering. Various solutions are currently being tested, but the goal is to have a single solution by July 20. 
"We know it may not be possible for everyone to wear a face covering. Our associates will be trained on those exceptions to help reduce friction for the shopper and make the process as easy as possible for everyone." the company said.
Single-point entrances: Secondly, to help ensure across-the-board consistency with this new process, all stores will have a single entrance.
Can I be forced to wear a face covering?
Local governments have the right to impose safety measures on businesses, and individual businesses can take it a step further and implement additional restrictions of their own. In Walmart's case, the new mandate won't be that much of a change since 65 percent of all of the retailer's stores are located in areas where face coverings are already required.
Nonetheless, the company is hoping that customers in areas where there's no face covering requirement will understand the need for the new mandate and will adjust accordingly.
"We know some people have differing opinions on this topic. We also recognize the role we can play to help protect the health and well-being of the communities we serve by following the evolving guidance of health officials like the CDC. We appreciate the understanding and cooperation of our customers and members in wearing face coverings to protect their safety and the safety of our associates," the company said.