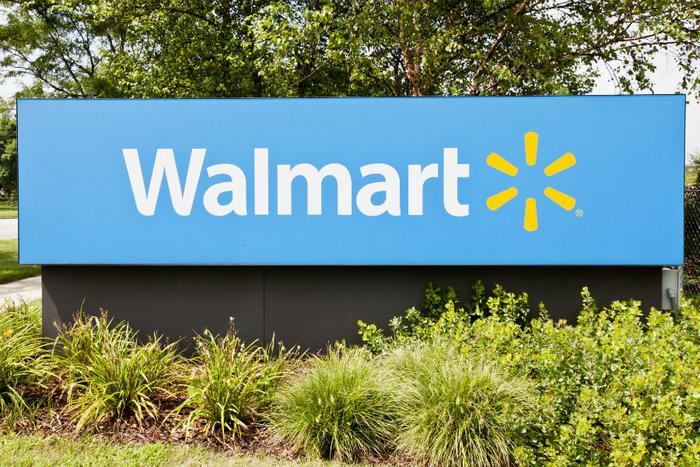 Later this year, Walmart will launch a new grocery delivery service called inHome Delivery, which will take the idea of home delivery "one step further."
After a customer places their order online and selects a delivery day, one of Walmart's employees will deliver fresh groceries and put them directly in the customer's refrigerator.
In a blog post, the company explained that its workers will be able to access the customer's home through the use of smart entry technology. Additionally, employees will wear a wearable camera to give security-conscious consumers a way to see the delivery happening in real-time.
"At the time of delivery, associates will use smart entry technology and a proprietary, wearable camera to access the customer's home – allowing customers to control access into their homes and giving them the ability to watch the deliveries remotely," wrote Marc Lore, CEO of Walmart's U.S. e-commerce division.
Walmart workers will also receive training that will prepare them to "enter customers' homes with the same care and respect with which they would treat a friend's or family's home," as well as how to select the freshest groceries and efficiently arrange the items in the refrigerator.
"Now, we can serve customers not in just the last mile, but in the last 15 feet," Lore said.
Launching in three cities
The new service will roll out to more than one million customers in Pittsburgh, Kansas City, Missouri, and Vero Beach, Florida starting this fall. Soon after that, Walmart says it will begin accepting returns for items purchased through the service.
"Customers can just leave them on the counter and their InHome Delivery associate will return the items on their behalf," Walmart said.
Amazon has already launched a similar service, called Amazon Key. The service allows Prime members who have purchased an Amazon Key-compatible smart lock and Amazon Cloud Cam to have deliveries deposited inside their home, even when they aren't there. However, consumers can't have groceries delivered through Amazon's in-home delivery service.