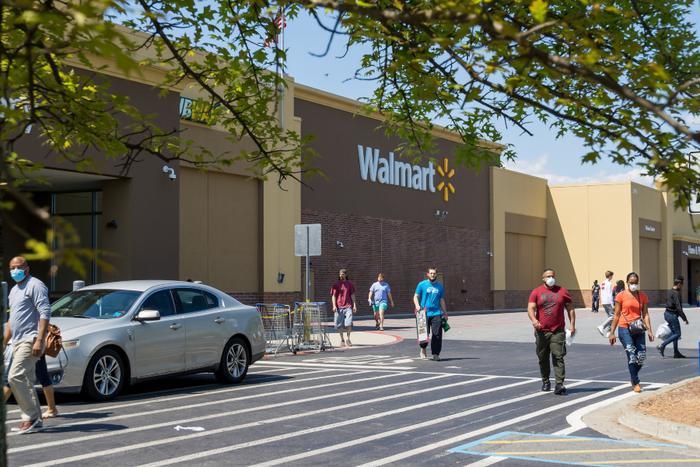 Walmart has announced that it will give its hourly workers another pandemic-related bonus, this time on Christmas Eve. Full-time hourly employees will receive $300 on December 24, and part-time and temporary employees will get $150. 
The retailer has given out three other bonuses to its employees since the start of the COVID-19 pandemic. In addition to the fourth bonus, Walmart also announced that it will be extending its COVID-19 emergency leave policy to July of 2021. 
Factoring in the fourth round of employee bonuses, Walmart will have paid a total of $2.8 billion in quarterly and special bonuses to its hourly employees this year. The company said it has done so in appreciation of workers who have helped stock shelves, ship online orders, transport goods, and serve customers during the pandemic. 
"As we come to a close on this historic year, I'm filled with gratitude for how our associates have led through one of the most trying periods for our company and country," said John Furner, president and CEO of Walmart U.S.
Cold weather surge in COVID-19 cases 
The end-of-year bonuses are coming during a surge in coronavirus hospitalizations and deaths across the nation. Health officials have warned that hospitalization and death rates could increase further in connection with indoor gatherings during the colder months. 
Grocery and food retail workers, who are often forced to be in relatively close proximity to customers, have risked their health by going to work. The Centers for Disease Control and Prevention (CDC) has acknowledged that these workers face unique risks. 
The agency recommends that grocery store workers "encourage customers to use touchless payment options, when available." Additionally, these workers are advised to "minimize handling cash, credit cards, reward cards, and mobile devices, where possible" and to wipe down counters between each customer at checkout.