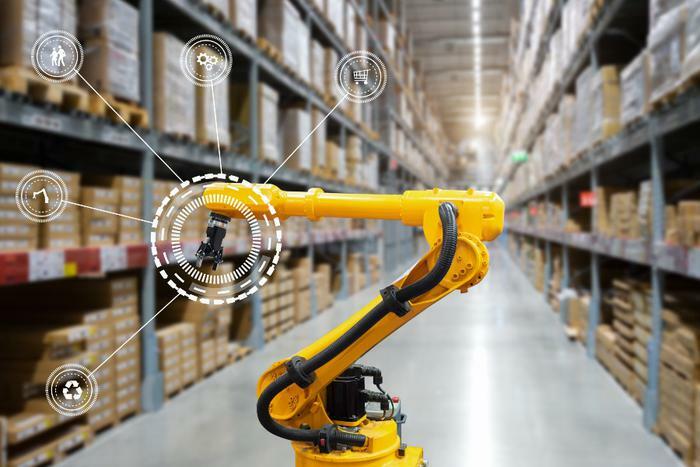 Walmart has announced that it plans to build more automated warehouses into its stores this year in an effort to handle the surge in online pickup and delivery orders. 
The automated fulfillment centers will either be built into back rooms of stores or next to the stores. Inside, robots will retrieve items from shelves and bring them to an area where Walmart workers can assemble them for pickup or delivery. 
The automated warehouses will house an array of frequently purchased pantry items, frozen foods, consumables, and electronics. While robots will gather a majority of items, human associates will be in charge of picking out products such as meat, vegetables, and fruit. 
In a post announcing the initiative, Walmart's SVP of Customer Product Tom Ward said the process can "take just a few minutes from the time the order is placed to the time it's ready for a customer or delivery driver to collect." 
Picking up the pace
Walmart says enlisting the help of wheeled robots will help speed up the process of getting goods out to consumers, as well as ease congestion in store aisles. By fulfilling orders faster, Walmart will be able to accommodate more online orders. 
The COVID-19 pandemic led to a dramatic increase in online ordering. Walmart reported that its online sales rose 79 percent during the three months ending October 31 compared with the same period last year. 
"Since the pandemic began we've steadily experienced record-high adoption of these services," Ward said during a call with reporters. "We expect we will continue to serve more and more customers who will come to rely on pickup and delivery as an important part of their lives."