---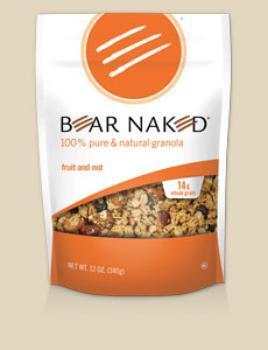 It used to be said that most breakfast cereal was about as tasty and nutritious as the box it came in. That's no longer true but the latest taste tests from Consumer Reports found only one cereal rated as "excellent" and found that store brands sometimes outrank major national brands.
In the non-profit magazine's September 2013 issue and at its website, www.ConsumerReports.org, the taste testers picked Bear Naked Fruit and Nut granola as the only cereal that was excellent for taste, with clusters, pecans, walnuts, almonds, raisins, cranberries, sesame seeds, coconut slivers, brown sugar, honey and cinnamon. But its overall nutrition was fair -- 140 calories and two grams of fiber per quarter-cup serving.
Two store brands, Market Pantry Frosted Shredded Wheat (Target) and Great Value Raisin Bran (Walmart), got a "very good" taste score and were deemed CR Best Buys, beating out name-brand products from Kellogg's and Post. Of the 26 cereals tested, most of them rich in fiber, more than two-thirds were "very good" or "excellent" in taste.
"The taste of fiber-rich cereals has come a long way," said Maxine Siegel, Food Testing Team Leader at Consumer Reports. "In our latest tests, we found that you can buy shredded wheat and raisin bran by price, not name brand, and still expect similar quality in taste and nutrition."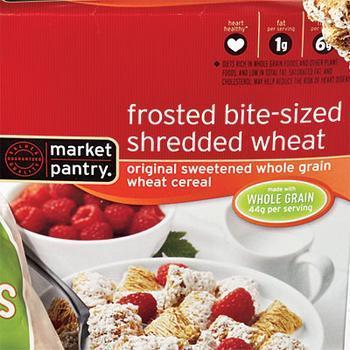 Overall, 18 cereals tasted at least very good or better in Consumer Reports' latest tests, and 11 were very good or excellent for nutrition.
Granolas, often thought of as healthy, are among the highest in calories and fat. The granola cereals Consumer Reports tested had up to ten grams of fat per serving, compared with one gram in the other types of cereals.
Four cereals were both very tasty and very nutritious based on calories, fat, sodium, sugars, iron, calcium, and fiber: Kellogg's All-Bran Original, Post Grape-Nuts The Original, Post Shredded Wheat Original Spoon Size, and Post Shredded Wheat Wheat n' Bran Spoon Size.
---