---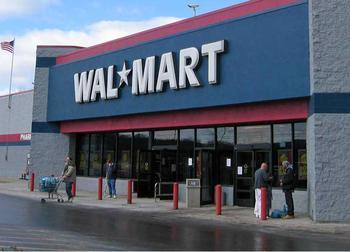 Walmart has announced it is acquiring online retailer Jet.com for $3.3 billion in cash and stock. The company says the acquisition will build on its ecommerce presence and add new capabilities.
Walmart is the nation's largest retailer, but increasingly that title has appeared threatened by Amazon.com, which has made huge inroads in the last five years. When Amazon had its second annual Prime Day sale last month, Walmart ramped up its promotional efforts to counter it.
Doug McMillon, Walmart's president and CEO, says the deal will improve his company's competitive position.
"We believe the acquisition of Jet accelerates our progress across these priorities," he said. "Walmart.com will grow faster, the seamless shopping experience we're pursuing will happen quicker, and we'll enable the Jet brand to be even more successful in a shorter period of time."
Weapon against Amazon
The acquisition of Jet not only removes an ecommerce competitor from the marketplace; Walmart will likely use it to bolster its defenses against the Amazon onslaught.
Jet.com was co-founded by Marc Lore, who sold his previous company – Diapers.com – to Amazon in 2010. Jet.com officially launched last year, promising consumers lower prices in exchange for longer delivery times. In short, Jet.com was aimed at Walmart.com as much as it was at Amazon.
"We started Jet with the vision of creating a new shopping experience," Lore said. "Today, I couldn't be more excited that we will be joining with Walmart to help fuel the realization of that vision."
New ideas and expertise
For its part, Walmart said it is counting on the acquisition to bring new ideas and expertise to the nation's largest retailer. It says it has been impressed with Jet.com's ability to quickly scale up, reaching $1 billion in run-rate Gross Merchandise Value (GMV) and offering 12 million items in its first year.
Although it is being acquired, Jet.com will maintain its own brand. The company says it expects Jet.com will create new synergy in the ecommerce space, allowing Walmart to leverage new technology solutions to develop new product offerings to save both time and money.
The deal is subject to regulatory approval, but Walmart did not offer guidance as to when that might occur.
---